It is a red lie if somebody has told you that there is no cheap travel destination for students without flouting the bank. Yes, we know you are short on budget, but still, we have a list of some fantastic budget-friendly vacation destinations. These destinations, solo or with friends, will let you enjoy the cheap, tasty eats, favorable exchange rates, campgrounds, and affordable accommodation as well.
Before getting started with the list of cheap places to travel for college students, let us first guide you about visiting budget-friendly.
Tips & Tricks to Make your Visit Budget-Friendly:
Eating street food will aid a lot in saving money and spending it on traveling and other activities. Otherwise, international restaurants will end up with skyrocketing bills.
Couchsurfing can help you find cheap to free accommodation with an additional opportunity to hang out with locals.
Don't book any tourist agency-level transportation. Instead, go for local trains or buses to travel distances that will save you big money.
Instead of going to typical tourist crowded places, go for exceptions like local temples, markets, community arranged activities, etc.
Cheap Travelling Destinations for Students
I am going to share the list of my favorite cheap destinations that I have visited over the last couple of years and I have truly enjoyed there despite being on a tight budget. Most of these cheap travel destinations are located in Asia and this continent is called heaven for tourists.
1. Thailand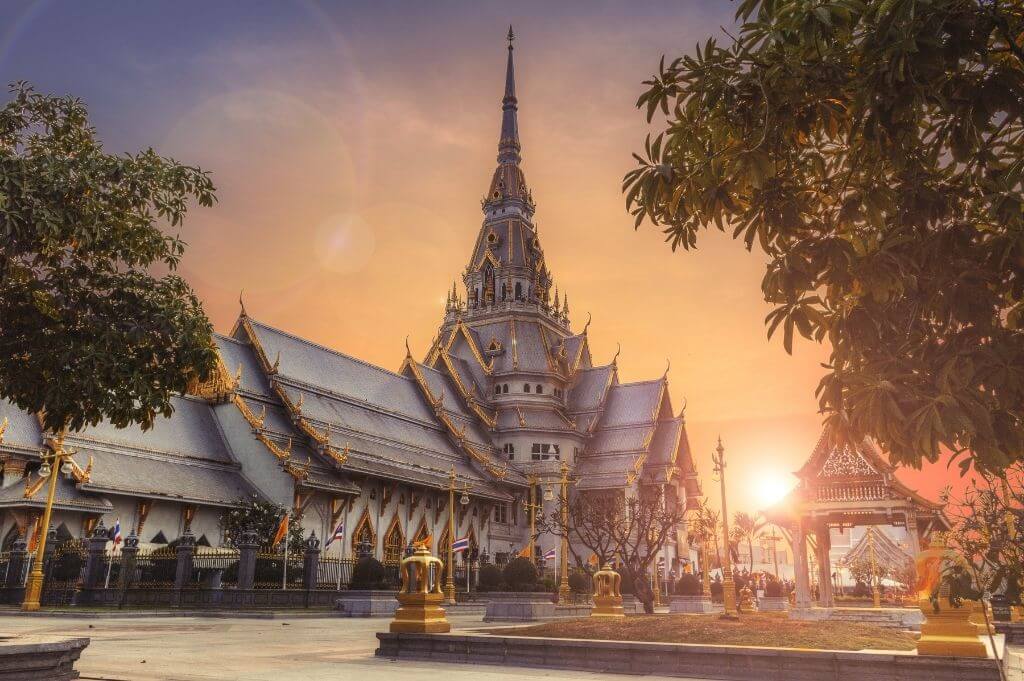 Thailand, as you know, is one of the most visited tourist destinations in the world. The archeological sites, tranquil beaches, exotic cuisines, and colorful culture and history grab tourists' attention around the globe.
Cheapest Month to Fly to Thailand:
September is the ideal month to travel to Thailand. November to February is the high tourist season in Thailand. If you visit in any other month then you will save a lot of money.
Cheap Places to Visit in Thailand:
The most valuable part of traveling is exploring a different culture and experiencing their life. The cheapest places to visit in Thailand are:
Chiang Rai
Mae Hong Son
Krabi Town
Railay Beach (Tonsai Bay)
Ubon Ratchathani
Bangkok
Sangkhlaburi
Cha-Am
2. Belize (Caye Caulker)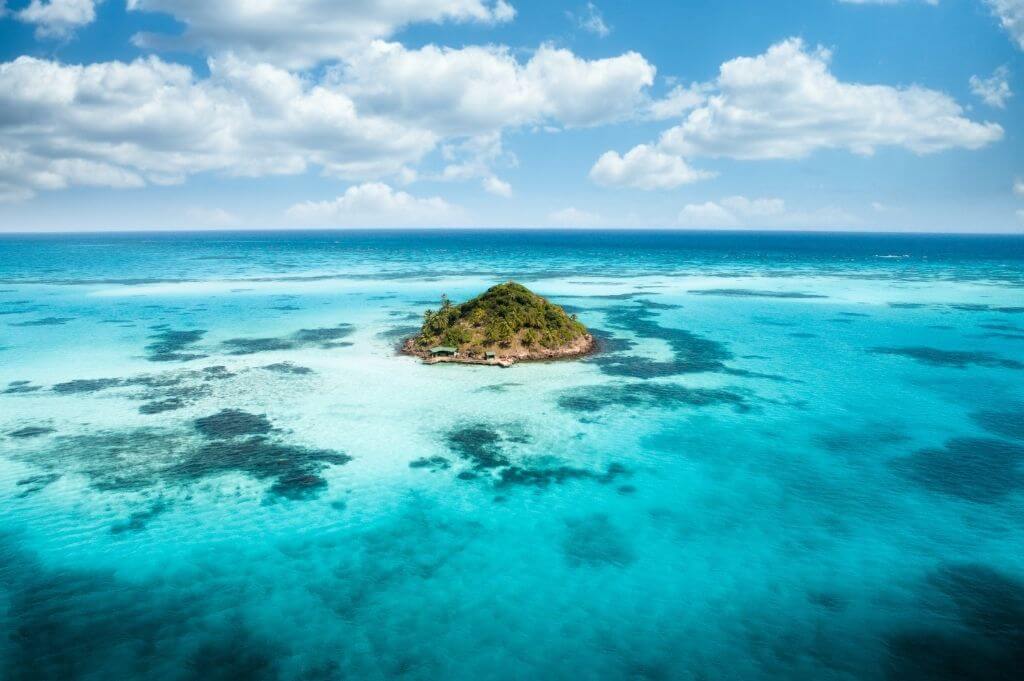 If you are looking for a beach vacation and want to enjoy bombastic water sports, Caye Caulker (Belize) is ideal. Belize is a small tropical country located in North America.
Caye Caulker is the jewel of the Caribbean Sea, defining "island vide" at its best. This tranquil island is tiny enough to walk around barefoot but has numerous activities that students will enjoy.
Besides the breathtaking view of palm trees groves, shoreline, the teal and turquoise hues of the water, and the dazzling white sand, you can also enjoy:
Diving and flying over the Great Blue Hole
Chill at the Split
Manatee spotting
Snorkeling at Caye Caulker Marine Reserve and Hol Chan Marine Reserve
Windsurfing
Kite surfing
Cave tubing
Ziplining
And, Fishing
Quick Tip

You should also have a beach vacation packing list to enjoy fully there on the beach with friends. If you like vlogging while traveling then we have the best GoPro alternatives for you.
Best Time to Visit Caye Caulker:
January to April is the best time to visit Caye Caulker. However, you can visit any month of the year if you want to save more money because generally, the high tourist season is during the winter months.
Best Cheap Places to Stay in Caye Caulker:
The best cheap places to stay in Caye Caulker are:
Sandy Land Guest House and Cabanas
Pause Hotel
Cheap Places to Eat in Caye Caulker:
Following are the best places to enjoy cheap food:
Mama Lizz
Eurolines House of Fry Jacks
Wish Willy's Restaurant
Moreover, to make it cheaper, you can buy directly from the fisherman or catch your dinner by fishing. Street food at night is also an affordable, valuable option.
Pro Tips:
From Belize City, use the bus service to reach the water taxi which will take you to Caye Caulker. You can find the cheapest accommodation on Agoda
Use cheap accommodation and go fishing and catch your dinner.
Book and travel Caye Caulker in optimal times to make the pocket-friendly flying.
3. Budapest, Hungary
Budapest is the capital of Hungary and one of the cheapest places to travel in Europe. Budapest can be extremely affordable for students if they plan the trip wisely.
Cheap Month to Visit Budapest:
January is the cheapest month to visit Budapest. If you visit before May and after October, that will also save you a lot. This is because the high peak season starts in May.
Cheap Places to Stay in Budapest:
Bohem Art Hotel
Casati Budapest Hotel
Bo18 Hotel Superior
Cheap Places to Visit in Budapest:
Budapest has a history and character. The astonishing architecture and castles are worth exploring. Below are the cheap places to visit in Budapest to make this cheap travel destination for students enjoyable:
Buda castle
Gaze at Fisherman bastions.
Explore the ruin bars
Take a free walk tour with guides
Plan a picnic at Margaret Island
Relax in Szechenyi Thermal Baths
Hit the farmer's market
Walk around the historic Memento statue park
Pro Tips:
Book the hostel in the center of the city or green belt to make the walk tours more and save the traveling expenses. Find Hostel on Agoda
You can also book a room in someone's home via Agoda.
Avoid traveling in the peak season as everything is expensive relatively.
Visit a great market hall for budget-friendly, simple yet delicious cuisine.
4. Kuala Lumpur, Malaysia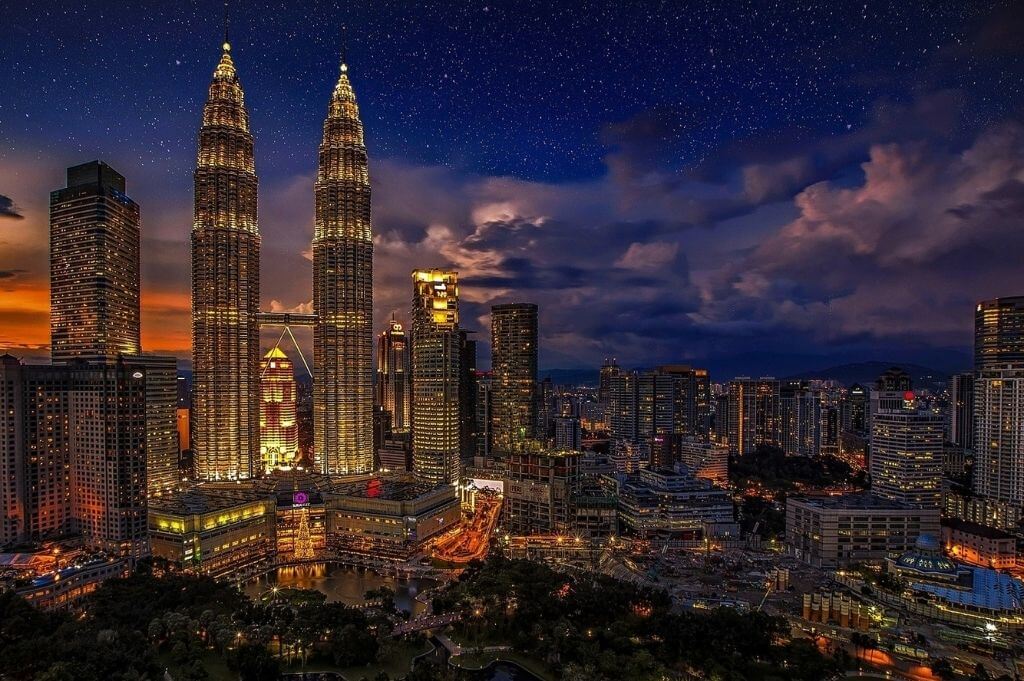 If you want to bag pack to visit Asia's one of the cheapest travel destinations, Kuala Lumpur is the epitome. The diverse cuisine, modern architecture, various shopping malls, and an ideal gateway location are worth considering Kuala Lumpur among the top picks.
Cheap Month to Travel Kuala Lumpur:
May is the cheapest month to fly to Kuala Lumpur. The high season is from November to April and the rest of the year will be savvy for college students to make a holiday in Malaysia.
Free Places to Visit in Kuala Lumpur:
The 10 cheap things to do in Kuala Lumpur are:
Visit Kl Eco Forest Park
Central Market, China Town.
Thean Hou Temple
Fitness Community Classes
Rock Climbing in Batu Caves
Kl Go Green Car-Free Morning On Every first and Third Sunday of the Month.
Free Roof Top Movie Screening in Frisky Rooftop Bar
Wheelie Sunday at Publika Shopping Gallery
Free Clubbing at Sky Bar and Zeta Bar
Visit Petronas Art Gallery.
Cheap Accommodation in Kuala Lumpur:
One of the cheap accommodation options in Kuala Lumpur is Mingle Hostel. They also provide a fully equipped guest kitchen facility if you prefer to make a meal on your own. Rest you can also consider:
Most of the hotels offer free breakfast and Wi-Fi.
Cheap Traveling Options in Kuala Lumpur:
You can opt for monorails and buses to save on traveling. There is a free bus service in the Bukit Bintang area that will take you to Kuala Lumpur city center near the twin towers and you can enjoy many places by riding that free bus service in Kuala Lumpur.
5. Kathmandu, Nepal
For student budget travelers, Nepal is an ideal vacation destination with cheap accommodation, affordable food, and historical places. It's considered one cheapest travel destinations not only in Asia but in the entire world.
Cheap Month To Travel in Kathmandu:
June to September is ideal if you want to make a budget-friendly visit to Kathmandu. However, I have personally seen that Nepal is a very budget-friendly place any month of the year. I suggest visiting it once in life to see how cheap this place is.
Cheap Places to Visit in Kathmandu:
Kathmandu is the city of temples, and the following are the budget-friendly places to visit in Kathmandu:
Swayambhunath
Pashupatinath
Garden of Dreams
Boudhanath
Patan Durbar Square
Bhaktapur Darbar Square
Kathmandu Durbar Square
Cheap Accommodation in Kathmandu:
Below are some of the cheapest accommodations available in Kathmandu:
Cheap Places to Eat in Kathmandu:
Some of the affordable places to eat in Kathmandu are:
Thamel Doner Kabab.
Fusion Himalaya Café and restaurant
Grill oregano restaurant
French creperie Kathmandu
Yala café
Upstairs café
Kantipur tandoori house.
6. Siem Reap, Cambodia
In southeast Asia, Cambodia is a developing country that bargains for travelers and thus is one of the cheap travel destinations for students. Siem Reap additionally has affordable accommodation, food, transport, and entertainment.
We also have a detailed travel guide to Cambodia and I will recommend you to read it at least once to become familiar with traveling there. For me, it's heaven on earth.
Best Time to Visit Siem Reap:
The peak time to visit Siem Reap is in December and January. I visited in May and I had no issues at all because it's all year destination and still budget-friendly.
Places to Visit in Siem Reap:
Following are the places to visit in Siem Reap, which are not heavy on budget but will leave a heavy impact on your memory for a long time.
Angkor Wat
Angkor Thom
Angkor National Museum
Angkor Archeological Park
Ta Prohm
Banteay Srei
Bayon Temple
Apopo Visitor Center
Cambodia Landmine Museum
Pub Street
Cheap Places to Stay in Siem Reap:
Onederz Siem Reap
Parklane Hotel
Angkor Peal Hotel
Siem Reap Cheap Eats:
No matter if we opt for a low-budget trip, delicious food can be enjoyed anyway. Following are some of the places to have simple yet mouthwatering food within the budget in Siem reap.
Wild creative bar and eatery
Sambo Khmer and Thai restaurant
JOMNO modern cuisine
Tevy's place
La bruschetta
Cheap Transportation in Siem Reap:
Walk around, tuk-tuk, and rework are the cheap transportations modes in Siem Reap. Most of the tourist attractions in Siem Reap are doable by walking.
7. Granada, Nicaragua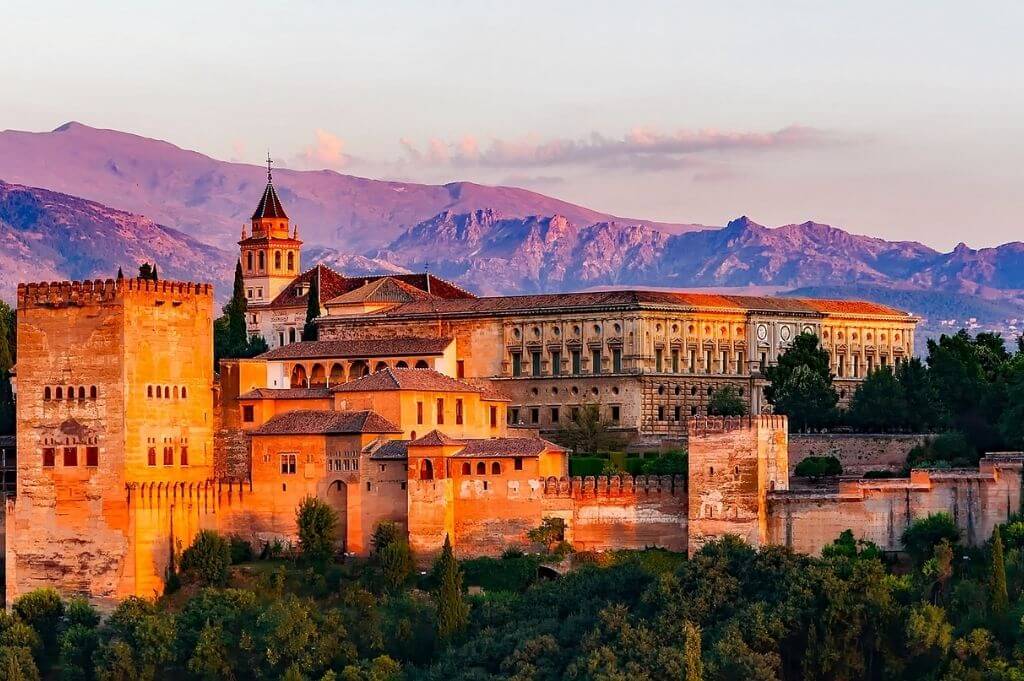 Granada is one of the cheapest travel destinations in Central America. The Spanish architecture, rich history, beautiful churches, and friendly locals are the essence of Granada. The food and accommodation are also low comparatively.
Best Time to visit Granada:
The best time to visit Granada is May and June. Any other month of the year will not save you money because this place is generally expensive.
Places to visit in Granada:
Explore Granada in the student budget by:
Visiting Tapas
Plaza Nueva
Sacromonte
Magical Fountain of Youth
Alhambra
Tinto De Verano
Granada Cathedral
Cheap Accommodation in Granada:
The hostels in Granada are a perfect choice for students. Most of them have small pools on rooftops. Below are some of them:
Oasis Back Packers Hostel
Hostal El Cascabel
Granada Inn Backpackers
Hostel Nut
Cheap Eats in Granada:
Casual dining restaurants free tapas with the purchase of one drink. Take full advantage of this offer. Look out for offers hanging around different restaurants in town.
Cheap Transportation in Granada:
The cheapest option to reach Granada from any other city in Nicaragua is by bus or by train. Avoid taxis because that will be expensive. Only use a taxi in an emergency situation.
Conclusion
Always plan everything ahead and do thorough research for cheap flights. Make friends with locals, they will guide you in every way. Do not hold back yourself by thinking about expenses.
This was all from us on the cheap travel destination for the student. We hope this guide will help the backpackers and students to pick their anticipated terminus. Good luck