Kuala Lumpur is the fascinating and bustling capital of Malaysia. Whether you are a first time visitor to Kuala Lumpur or this is your 20th time, you are going always to love this energetic city. There is a lot to do in Kuala Lumpur when it comes to the best tourist points in Kuala Lumpur, but first thing first, where to stay in Kuala Lumpur? Can you guess what could be the best place to stay in Kuala Lumpur?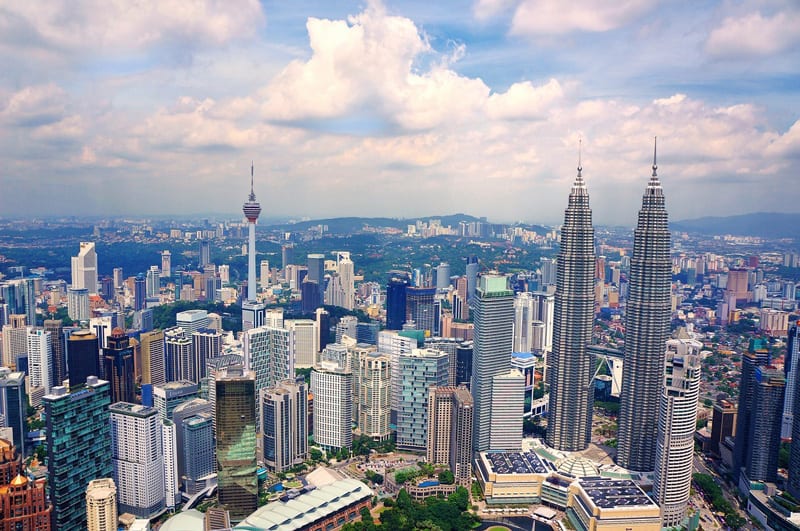 Where to Stay in Kuala Lumpur?
There is no second thought about where to stay in Kuala Lumpur. You guessed it right, the name of the area is Bukit Bintang in Kuala Lumpur. That's where you should stay, especially when this is your first time to Kuala Lumpur. Bukit Bintang is the central tourist place in Kuala Lumpur and all the night scene is in this area.
From the airport, it takes around 40 minutes to arrive in the Bukit Bintang area but that also depends on traffic. Sometimes it takes more than one hour if traffic is a jam.
Accommodation in Kaula Lumpur
The next important question that comes into mind is about accommodation. There are thousands of hotels/hostels and guest houses in Kuala Lumpur. You can find a budget hotel for high-level properties in Bukit Bintang. I myself booked a nice hotel for $20 per day in Bukit Bintang.
If you are a couple then it should not cost you more than $30 for a budget hotel and $100 for a 4-star hotel with a pool and double bed. I even stayed with my family in a hotel that costs me only $35 per night in the Bukit Bintang area. Please go to Agoda.com for looking at hotel prices in Kuala Lumpur or you can directly check below.
What about Malaysia visa: read my guide to Malaysia visa.
7 Best Places to Visit in Kuala Lumpur
There are many things to do in Kuala Lumpur. They have cultural places, historical places, and religious places. Visitors have many choices to get familiar with the vibes of Kuala Lumpur. Modern shopping malls and food streets are on the rise in Kuala Lumpur.
Here is my list of places which I would love to visit again and again in Kuala Lumpur and I would strongly suggest you visit these places in Kuala Lumpur. Some places are not exactly in Kuala Lumpur but they are not far from Kuala Lumpur.
1: Petronas Towers or Twin Towers
These towers are the national symbol of Kuala Lumpur. They are officially Petronas Towers but people also call them "Twin Towers". Located in the center of the city, you can access them by taking the free bus from Bukit Bintang. The free bus has many lines such as a green line, pink line, and blue line. You have to take a green line to reach the Twin towers. You can also go by train.
2: KLCC & Suria Mall
KLCC stands for Kuala Lumpur City Central which means this is the center of the city. There is a very huge shopping mall and many other places surrounding KLCC. The Petronas Towers are also located in KLCC. Just outside the Suria Mall, you will find a beautiful dancing fountain. Do not miss that in the evening time.
3: KL Tower (Minara KL)
KL Tower is no doubt one of the most visited places in Kuala Lumpur. Subject to weather, it has an amazing observation deck at the top from where you can have the best panorama view of Kuala Lumpur city. It's also called Menara Kuala Lumpur in Malaysia. The ticket is not expensive either, you can visit Minara KL for 49 Malaysian ringgits or roughly $11 USD anytime during the year.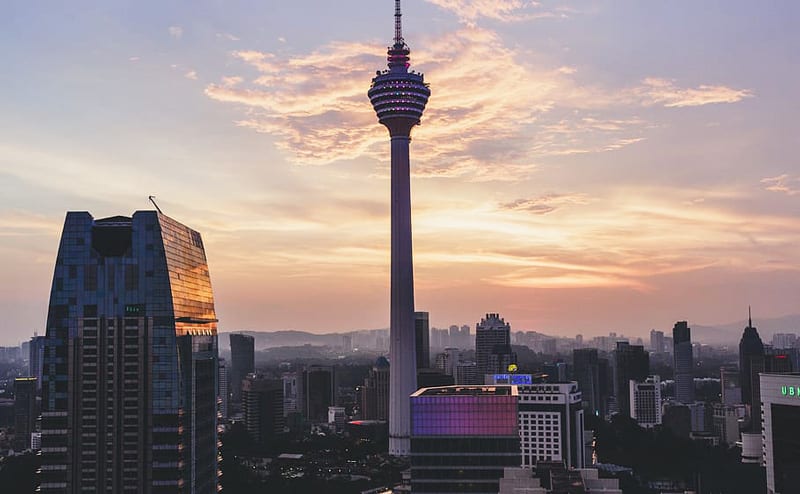 4: Batu Caves
I have visited Batu Caves three times and I want to visit it again. That's the reason I will recommend Batu Caves in Kuala Lumpur on your first attempt. This place is basically a religious Hindu temple with a big statue. But there is an open adventure calling you to come. The 170+ steps which go towards up the hill is one of the best activities one can do in Kuala Lumpur. I love that.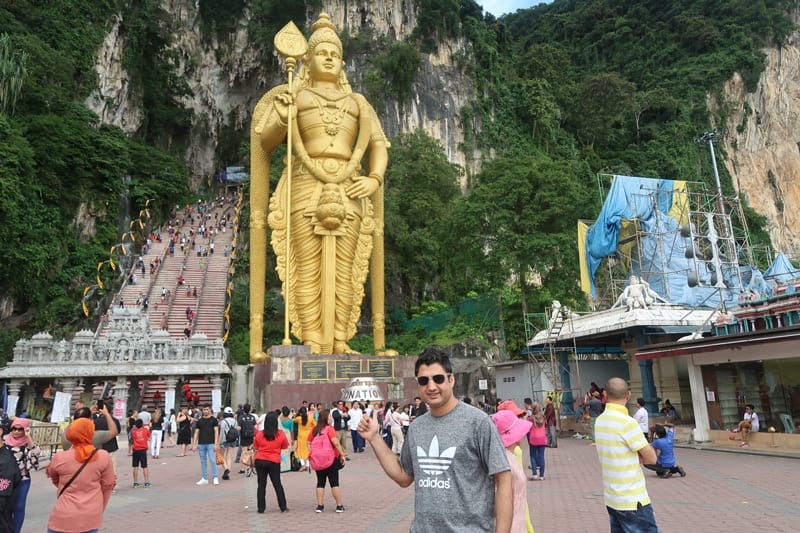 5. Bukit Bintang
If you are not staying in Bukit Bintang then you should at least visit this place. I must recommend you to visit this place at night time to experience the best vibes of Kuala Lumpur. There are world-class restaurants, nightclubs, discos, street food, street music, and a lot of local life in this area every day and every weekend.
6: Genting Highlands
Genting Highlands is not exactly in Kuala Lumpur but this place can not be missed. I have been there twice and I loved it. It's a Theme Park with a huge Casino and city on top of the mountain in the Pahang state of Malaysia. It's just one hour drive from Kuala Lumpur by car or bus. There is a cable car with spectacular views of the mountains. it's all fun there.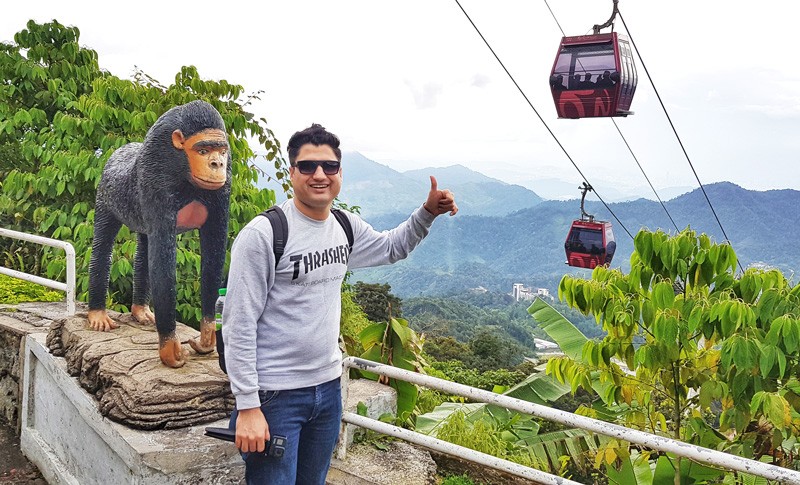 7: Putra Jaya
It is the brand new government capital of Malaysia. A masterpiece of Malaysia. If you have some extra time in Kuala Lumpur, then do visit Putra Jaya. It's a 30 to 40 minutes drive from Bukit Bintang but worth it. There are many places to explore in Putra Jaya, such as the National Parliament of Malaysia and the Putra Mosque.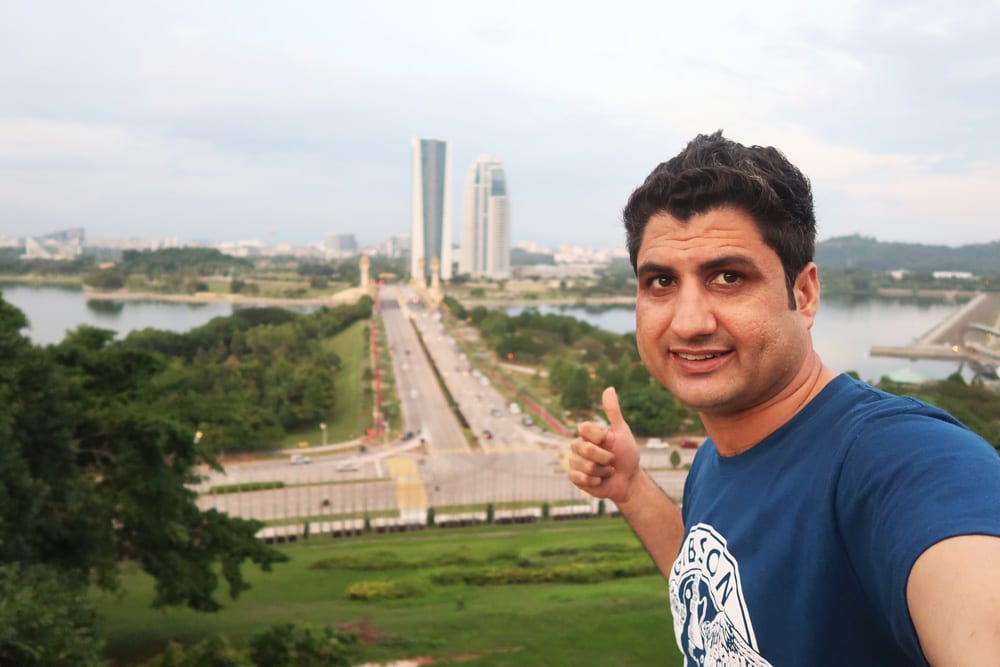 I can go on and on, and there are hundreds of places. But I selected the best ones for you. You will find more places yourself when you are in Kuala Lumpur. But keep in mind the above seven areas, which are the backbone of Malaysian tourism in Kuala Lumpur. And believe me, you would love these places.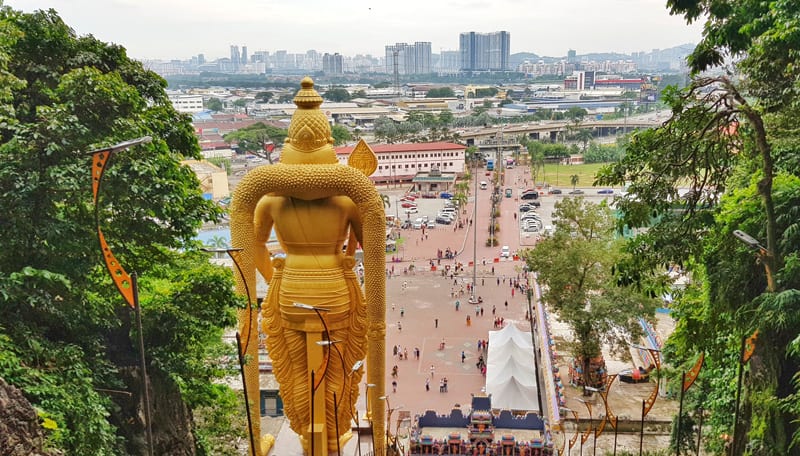 Ideal Budget for Kuala Lumpur
Kuala Lumpur has covered all people. If you are a budget traveler like me, then KL has embraced you. If you are a businessman with thousands of dollars in hand, you are also covered. KL will never ask you to stop spending, but it's all about your own pocket's situation.
I would say from my personal experience that $50 a day is more than enough for Kuala Lumpur. I am talking about the budget travelers, they can have the luxury in Kuala Lumpur for $50 a day. I have stayed in 4-star hotels for as little as $30 USD per night. That depends on when you book the hotel and where you book that.
That's all friends. I hope you liked my travel guide to Kuala Lumpur. If you are interested in booking a cheap tour in Kuala Lumpur in advance then do check out the below list of tourist and local guides for Kuala Lumpur.