Egypt is surprisingly good for budget travelers when you do your homework. If you're on a budget, it is right in the middle of the summer (July–September) this is low season tourism. Sites are less crowded, hotels are empty, and there is more room for travelers to haggle over prices. The downside is that it's getting hot, especially the farther south you're going. There are many Western and local hotel options, and there's something to meet everyone's travel budget and style.
So, for budget travelers, there are unbelievable things to do in Egypt at cheap rates. How to travel to Egypt cheap? that's the question I'm going to answer for you in this article considering my personal experience of visiting Egypt for more than a decade.
Planning a trip to egypt?
Are you planning a trip to the ancient country of Egypt? are you looking to do this trip cheap on a tight budget? that sounds interesting because Egypt can be a tricky and expensive holiday option. I'm going to go give you a deep insight into what you can do very cheaply in Egypt that will not cost you a leg while traveling in this North African country that has thousands of years of history. Let's get started.
How Much Money to Take to Egypt in 2022?
Well, it all depends on the number of days and your plans. Personally, I would keep at least $50 a day because that's what will be the requirement for most countries to show money at the immigration counter when you arrive. However and I'll mention below, if you are going to stay in a hostel or lodge then it can reduce the cost a lot because food is generally not expensive in Egypt.
1 – Lodging
As a budget traveler, most of the accommodations in your price range will be in downtown Cairo—the heart of the action! Don't bother to stay anywhere that isn't within walking distance of downtown, or you're going to spend a fortune on transport. Check out your preferred guidebook or a reliable travel advice website for detailed information on accommodation choices. You can pick up a single room with a shared bathroom, a budget hotel, downtown, per night. Doubles and rooms with private bathrooms and air conditioning will cost a little more.
Almost any form of lodging is available in common towns such as Cairo or Luxor. These cities cater to many tourist kinds and have requisite facilities for this purpose. That's your best chance to save money while in Egypt.
Cairo City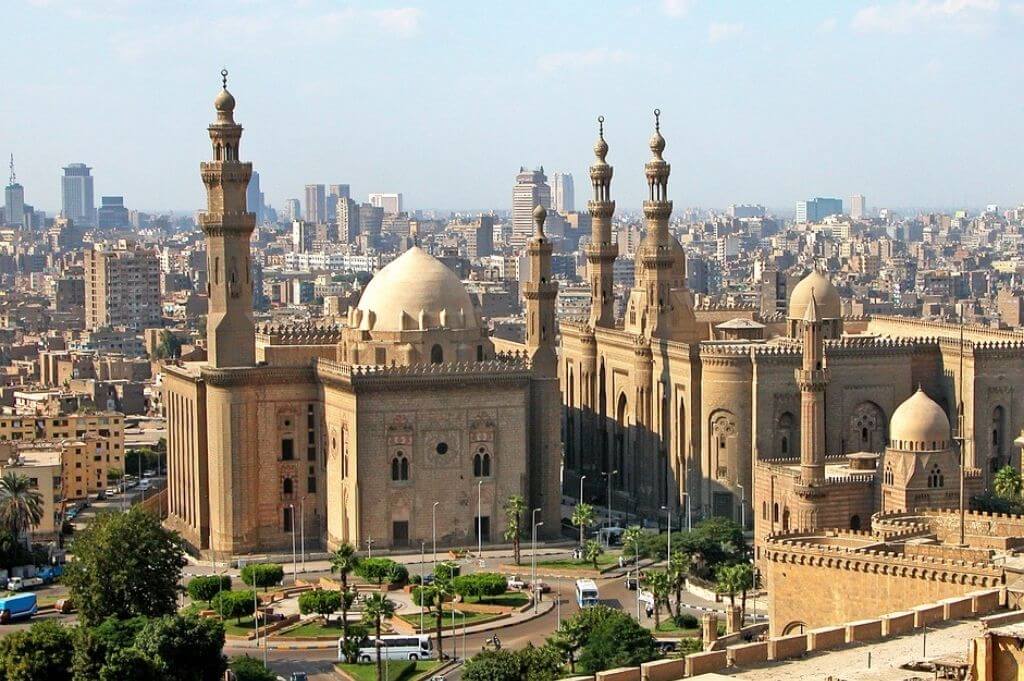 A significant and chaotic town in Egypt is Cairo. The attractions are scattered throughout the city, and the hotels are just as diverse. You need to know what you intend to get out of your time in Cairo before making a reservation. Wherever you're staying, you'll probably have to visit at least a couple of the key attractions around the area. In reality, the pyramids exist in Cairo's suburbs. Most people do not want to stay in the hotels near the pyramids, as anything else is unpleasant throughout your journey. Midan El Tahrir is one of the most famous districts. Many different hotels are situated here.
There are hotels in the Western Chain and budgetary options locally accessible in this district. Many different restaurants and events are also available in the vicinity.
Luxor City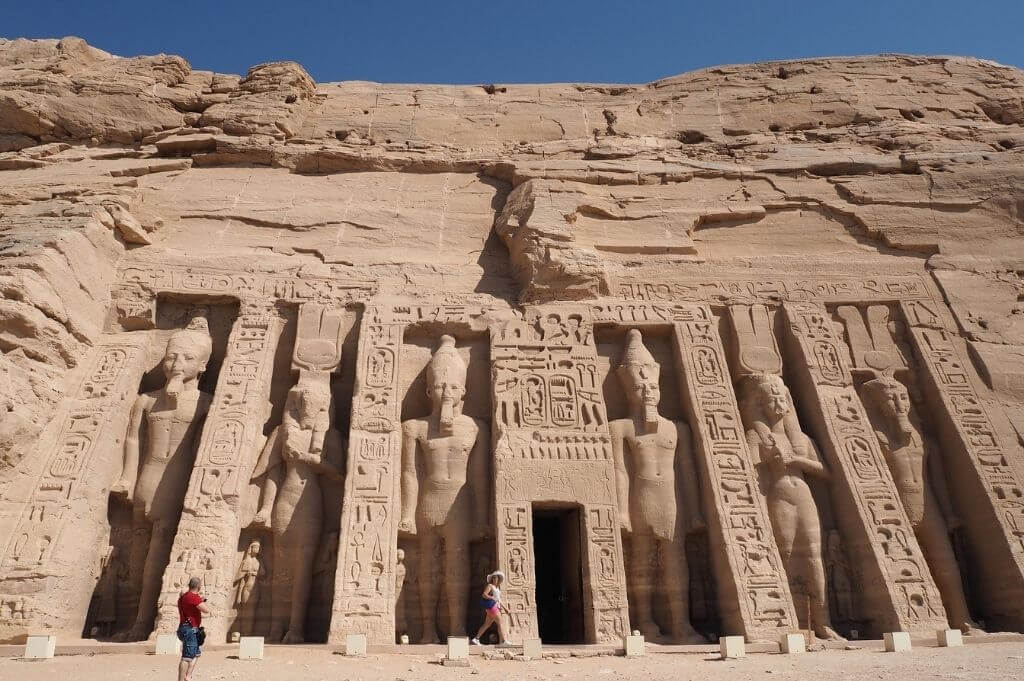 Luxor is one of Egypt's most famous towns. It has all sorts of accommodation, from camping to 5-star hotels, which you might like. In Luxor, too, seasonal prices are very variable. Don't be surprised if during the low season you see a fifty percent price fall. Egypt's low season is in the summer months and the winter months are the peak season.
There are many budget hotels in the city, but if you're at a locally owned mid-range hotel, you'll probably get the best deal. Prices do not typically surpass budget choice significantly, and conveniences and services are also of higher quality. Higher-end hotels are usually more costly, but you should be able to find them mainly when traveling during the low season if you are trying to find excellent luxury at an accessible price.
I will recommend you to read a guide on how to travel to Amsterdam on a budget, it will help you get an idea of how to have a good trip while having a low budget.
2 – Food Services
Egyptian food is delicious, full, and if you're willing to eat vegetarian food, it's cheap! Meat tends to get more expensive, but now and then it's a must. Avoid eating in restaurants and cafes in the tourist areas, and you're going to pay for the odds. The cheapest—and often the tastiest—foods are from street food vendors, be aware of the slightly under-standard hygiene and have your Imodium on hand. Consult your guide for information on cheap food shops. Some budget hotels have small restaurants that can arrange evening meals if you let them know in advance. Often this is a suitable cheap option, and the food is essentially Egyptian.
3 – Transport
Egypt is well served by buses and trains. The most economical and practical way to travel long distances in Egypt is through the night trains running between Cairo – Luxor – Aswan. Cairo and Aswan take about 12 hours and nothing less than a first-class trip unless you are a masochist.
If you need to take a taxi, locate a white taxi using the fare meter, a thirty-minute ride is quite affordable. Avoid black cabs, as you are likely to be overcharged.
The cheapest, most adventurous, but quick way to get lost in transport around Cairo is fare.
If you want to travel by train, there are all kinds of classes, and even though the train system works quite well, it can be not very clear to figure it out.
Quick Tip

You should have a best travel camera in hand to capture some of the best pics outside the train as it is very short spain of time for you to collect the pic as train is on it's maximum speed.
4 – Focus on Saving on Tours and Guides
The best money-saving tip is to avoid making an online booking before you arrive in Egypt.
If you're a Type A traveler who needs a plan in hand before you even arrive, you're not going to like it. But online agencies charge massively inflated prices, and you'll end up paying a lot less if you deal directly with a tour company or guide locally on the ground.
Perhaps you have to make your dates a little more flexible. But the added advantage is that you can bargain, which means exclusive savings.
5 – Exciting and Affordable Places in Egypt
Classic overland tours include a few days in Cairo to see the Egyptian Museum, the Giza Pyramids, and more. Since most of the time starts and ends in the capital, you can divide the two tours.
Nile Cruise
From Luxor, many tours include a cruise down the Nile to Aswan, a stop on the way to Esna, Edfu, and Kom Ombo's ancient sight. Sometimes go directly to Aswan and then work their way north along the Nile to the same views. Either way, you're going to want to spend at least three to four nights on a cruise.
There are many cruises to choose from, depending on your tastes and your budget. The more luxurious ships have large, air-conditioned cabins with private bathrooms and state-of-the-art technology.
Pyramids of Giza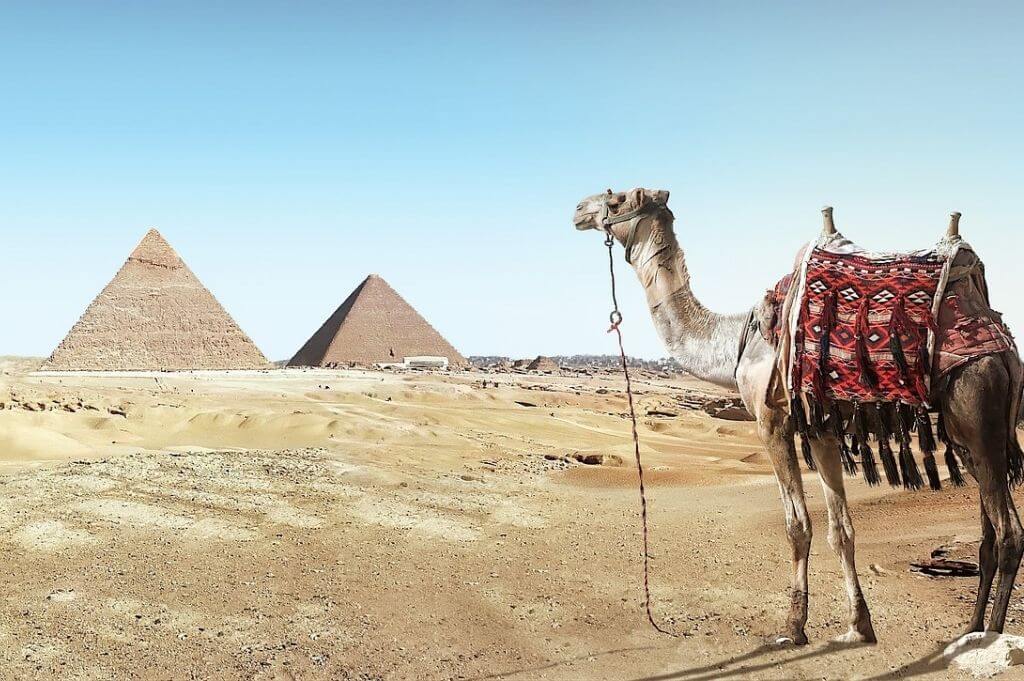 Cairo's most famous attraction, and rightly so, the Pyramids of Giza are one of the great seals of life, and it really must be seen to be believed.
There's something that's just so iconic about this incredible monument that it's really mind-blowing to see it in real life and the great photos you can get from it make the experience even more enjoyable.
How Much Would a Trip to Egypt Cost?
Again, it depends on the number of days and plans. If you are just going to the capital Cairo and want to just see the Pyramids then it shouldn't cost you a lot. But if you are going to other cities like Alexandria and Sharm al-Shaikh and have more than a month's stay in Egypt then I would say it will go more than $1000 USD because that's what I feel the minimum cost for Egypt would be. That being said, I would suggest to stay for at least two weeks in Egypt so that you can cover most of the attractions int his beautiful country.
Conclusion
It is crucial to be well-informed and amusingly reasonable on budget travel in Egypt in general (the latter goes a long way when dealing with vendors). Scammers and negotiating are all part of Egypt's daily life. It is possible to deal with very few products and services.
Significantly, before any goods and services are approved, always request and agree on the price at first. Above all, don't think about simply saying no and walking away. That's it. Thanks for reading and happy traveling to Egypt.