Travelers want to explore the whole world. So they want to take an eye over the budget. There are a lot of places that attract tourists, and Amsterdam is one of them. It is a has great attraction for the visitors. It is also one of the most visited cities in the world.
Many tourists still wish to visit Amsterdam like you, but they think it's expensive. But let me clear to you that it is not that expensive. Travelers need to pay a bit more than the other cities like Rome or Barcelona. However, if you keep control of your budget and manage that well, there is no difficulty visiting Amsterdam on a budget.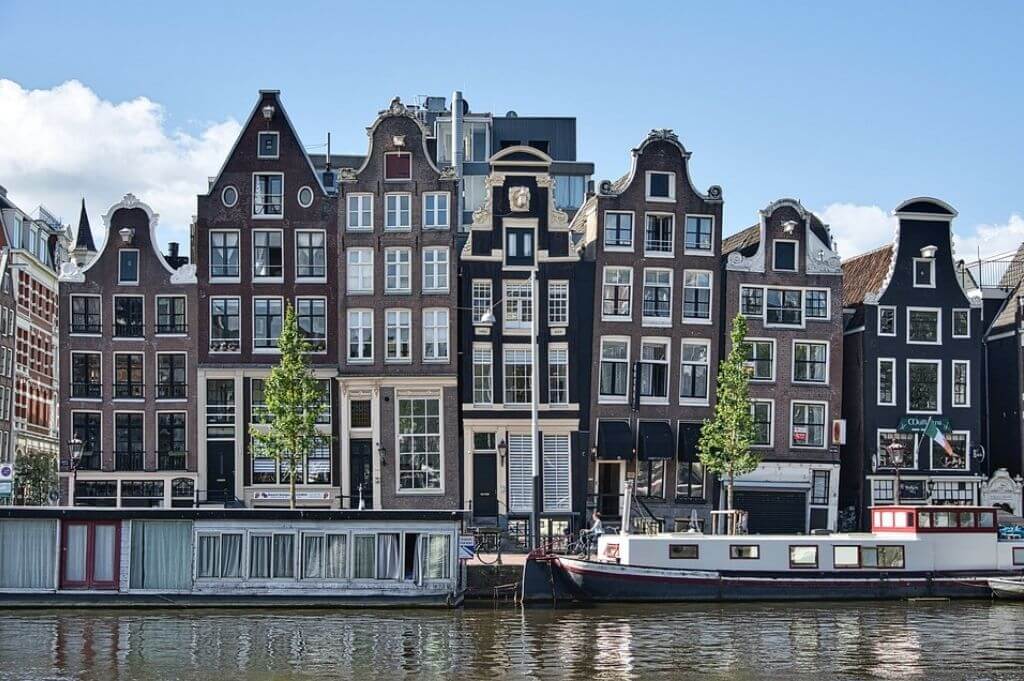 Here I will provide you with a complete guide on how to travel to Amsterdam on a budget and enjoy the trip to this beautiful city.
Required Budget to Visit the Amsterdam
Everyone has their plans and budget to visit a place. Similarly, there are many things to enjoy in Amsterdam, but again it depends on your budget. So we recommend your average per day budget. €50-€70/day is enough if you are a backpacker. You don't need to have this money. You can spend more or less than this according to your wish.
But it is a good range of budget that you can spend and visit Amsterdam freely. Visitors may find Amsterdam a little expensive as compared to Iran, Turkey, and Kenya. Accommodation and attractive places are both not expensive if you stay in a hostel or motel, so you also need to fix your days according to your budget in Amsterdam.  
How Many Days to Explore Amsterdam?
Your day in Amsterdam depends on your budget. If you have a significant amount of money, then there is no need to worry as it is a beautiful place that requires many days to explore. But here we are recommended the 3 to 4 days if you have a tight budget.
These days are also enough to explore the significant places that reflect the beauty of Amsterdam. It has many day and night trip options, so you don't need to worry if you only stay for less time. You can enjoy these days very well on your budget.
I will recommend you to read the guide on my 10 Days trip to Dubai on a low budget, you will get an idea of how can you visit more places while having a low budget for a trip.
How To Travel to Amsterdam on a Budget?
Here are some of my best tips that will help you travel to Amsterdam on a budget and enjoy your time in plenty of ways in the beautiful Netherlands.
Avoid Visiting Amsterdam on Peak Days
Every place has its specialty seasons, so their prices also vary according to the season's popularity. So it would help to visit any city on a budget, especially Amsterdam, to avoid their peak days. King's day is the high peak day for Amsterdam.
These days require much more budget than visiting on the regular days. May to September is also considered the peak season in Amsterdam. So I would recommend you to avoid these months if you have a tight budget. If you want to save a lot then travel before April or after October and you will find very cheap accommodation in Amsterdam.
Carefully Decide the Food Plan
Amsterdam is also very expensive in food like other tourist attractions. Attractive areas and locations like Amsterdam Central Station, museums, and the main streets offer the most expensive places. So prefer not to eat there and select the average locations to take food.
Snacking or bakery products are a great way to limit food expenses, and they also increase the level of joy when you are visiting famous places. I was personally buying items from the grocery shops and cooking at my hostel which reduced my budget by 80% for food alone.
Plan Your Transportation
The mode of transportation depends on your choice, but it reduces your expenses if you choose carefully. Walking is the preferable option in Amsterdam as it helps you to explore the culture. Every beautiful place is not long-distance so you can easily walk in Amsterdam city.
If you are not fond of Amsterdam, you can choose cycling, which is not expensive and fun. Public transportation is also cheap in Amsterdam, so you can also prefer using that.
Amsterdam has many options for transportation cards. You can choose the card according to your budget and travel anywhere in the city of Amsterdam. I can say that Amsterdam is the cycling capital of the world because there are multiple lanes only for cycles. Everyone in Amsterdam rides a bicycle and they love and enjoy riding.
Enjoy Free Places
Amsterdam has a large number of free entertainment places that you can enjoy as a tourist. They represent the beauty of their culture and also entertain the visitors. Every Tuesday, Amsterdam has a free theater show that entertains live visitors. This open theater show was held at the Dutch National Opera and Ballet at Waterloo Square at lunchtime.
Many other free entertainment free places are available in Amsterdam that you can visit and entertain yourself. The list of free sites includes The Bridge of 15 Bridges, Poezenboot" Cat Boat, Walk around the Red Light District, Stroll in Vondelpark, Albert Cuypmarkt, Diamond History, and many more.
Additional Tips for Visiting the Amsterdam on Budget
As we already discussed that Amsterdam is an expensive city. If you visit the budget, you need to have the proper tips and tricks to save money and enjoy a lot. so here are some tips that also help you in visiting Amsterdam on a Budget.
Always prefer to go shopping from the markets instead of the supermarkets or stores. Search for the discounts, deals, and free local events at the Facebook groups and local websites 
Invest carefully in the Amsterdam city card for transportation and the museum card as well. 
Carefully choose the food and transportation in Amsterdam as food is the most expensive thing there.
Explore the free museums and galleries that also represent the culture of Amsterdam. 
Conclusion
Summing all up, Amsterdam is quite an expensive city. But if you visit with proper research and plans of budget, then you can enjoy more. Try to save more money there if you are visiting on reserve and exploring many free places. It helps you spend more in the last days of the trip and visit more places.
However, it is always worth visiting Amsterdam city as it has excellent tourist attractions. If you have less budget, you can see Amsterdam only if you follow the tips mentioned above and guidelines.
Watch this YouTube for visiting Amsterdam on a budget, the YouTuber shares his real experience of visiting Amsterdam and the Netherlands on a budget.