Whether you plan a city break in Europe or a scheduled business trip, the anticipation is always thrilling. However, making the journey exciting also needs to include safe and comfortable transportation. Only a hired personal minivan with an expert driver can guarantee all the members will get the comfort and security they expect while being transported from points A to point B. So, if you are responsible for organizing the tour, include booking minibus hire with driver in your planning.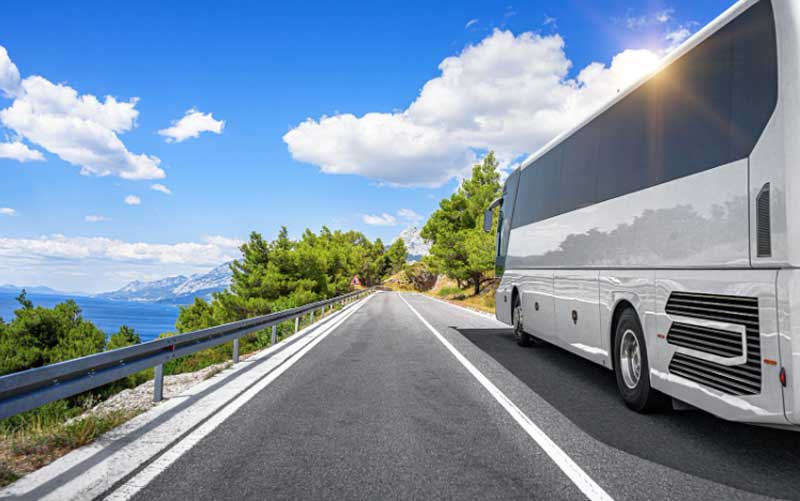 Apparent Benefits of Bus Rental Service
Reserving a personal vehicle with a seasoned driver for a group tour in Europe has many benefits. And yet, several perks make such services irreplaceable. Let's address them all.
Avoiding Extra Expenses
Renting several cars to accommodate all your group members presumes expenses you would never think of. For instance, who is going to pay for the fuel? Who will be responsible for maintaining the cars if they are damaged? Or who will pay all the fees? Of course, it will be you. Instead, you can hire a passenger van with a driver, and the service will cover all these expenses. Applying to a professional car rental service is always way more affordable.
Picking Up and Dropping Off Clients
When dealing with a professional car rental service, you don't have to worry about getting to the required location in time or transporting the whole group to the hotel by several cars. The meet and greet service involved in booking a passenger van presume to pick up the entire group upon their arrival in the city and drop them off at the specified destination. This way you won't need to call several taxis.
Premium Comfort
Above anything else, travelers would like to feel comfortable while traveling. Modern minibusses, such as those included in 8Rental's fleet, are spacious and packed with various amenities, from air conditioning to reclining seats. Don't travel cramped, or the whole journey will seem tiresome. Instead, rely your transportation on an experienced driver and a comfortable passenger van.
Make Your Investment in Defending the Environment
If you are not indifferent to air pollution, choose to travel in one vehicle rather than by several ones. Minibusses accommodate up to 20 or even more passengers, while several cars are needed to transport the whole group. The fewer vehicles drive, the less carbon is emitted into the environment.
Tours Become Less Stressful
Traveling to a new place is incredibly stressful when you are in charge of a whole group of people. But if you leave the task to a professional, you will instantly feel relieved. Expert drivers know the city well and have much experience transporting passengers securely. So you can leave your driver's license at home and be sure you won't get lost or run late for the planned activities.
How to Hire a Minibus or Rent a Bus in Europe?
Even though there are numerous car rental services operating in Europe, not all of them can be trusted. 8Rental is one of those unique services that tailor the orders per the client's preferences. You choose the passenger van model based on how large the traveling group is and what comfort features you would like to have, and the company sends an expert writer to meet you at the airport. The rest goes following the provided tour plan. With 8Rental, you can sit back and relax while your private chauffeur delivers you to your destination.
How Advantageous Is Renting a Charter Bus? Five Benefits Explained
Are you planning a school excursion? Or perhaps you are organizing a tour for a big group of travelers? In all these cases, as well as those which presume to allocate a big vehicle, it is worth considering renting a charter bus with a professional driver. However, unless you are dealing with a reliable service, being in charge of the transportation for the entire group will be a heavy burden.
Therefore, we'd like you to get acquainted with five essential aspects that make charter bus hiring advantageous for a group tour regardless of the group's size or the traveling purposes.
No Stress While Traveling
It is not a secret that traveling with a big group is a lot stressful. However, there's always a chance to avoid that much stress if you leave the transportation to professionals. None of your group members will have to worry about the roads, traffic jams, or possible roadworks. You will not miss or be late for your plane, train, etc., or get frustrated because of lost baggage. Sit back and relax during the whole tour while leaving the hard work to professionals.
Creating a Bond Among Passengers
Many clients choose charter buses just because these transportation means are perfect for creating a relaxed and comfortable atmosphere. No other vehicle can create such appropriate conditions for the whole group to get together, chat, and get to know each other better before getting to their destination. Personal connection is generally the foundation for unified groups. And when it concerns traveling, creating a bond between the participants becomes even more essential.
Complete Security During the Tour
When the matter concerns traveling with a big group, it is tempting to choose one of the involved people as the driver to save on the cost. And yet, this way, you risk the security of the passengers. On the other hand, reliable car rental services employ responsible and professional drivers with years of expertise in passenger transportation. Hence, complete security is guaranteed!
Save On the Cost
Traveling with a big group, you get one budget to spend on transportation. Hiring a bus is the most optimal decision since it is significantly cheaper than plane tickets. Furthermore, allocating the whole group into several vehicles will cost even more, while trains aren't the most convenient means for touring a city or the country.
So, to stay within your budget, accommodate your large group into a charter bus of an appropriate size. It's very much cost-effective and the best solution for traveling in Europe.
Save the Nature
Another merit of a bus as transportation means is its eco-friendliness. If you want to reduce the carbon emissions as much as possible, you had better eliminate the idea of traveling by plane if otherwise possible. Planes release carbon emissions most of all.
On the other hand, renting multiple cars to accommodate the whole group also results in substantial usage of fuel, i.e., more significant carbon emissions. Therefore, to reduce your group's eco-footprint, limit the number of utilized vehicles.
As you now know, charter buses are the most economical, eco-friendly, and convenient means of transportation when traveling by groups. Hurry to contact a reputable car rental service, such as 8Rental, to find your order's exact price! This company ensures quality, safe, and professional services.