UAE is a country where you can find people from 200 different countries and from different cultures and different languages, it's an amazing country to visit. If you are planning to visit UAE in near future then I have a full guide for you giving real tips, in this post I'll be sharing my personal experience about UAE and Dubai, and I visited UAE from Karachi, Pakistan. However, you might be visiting UAE from a different country or territory, but except for the visa and tickets, the rest of the tips are still valid for you, so you can carry on reading this post. in this article, I'll explain about Dubai visa, UAE air ticket, places to visit in UAE, Shopping malls, foods, and living in a hotel or apartment room.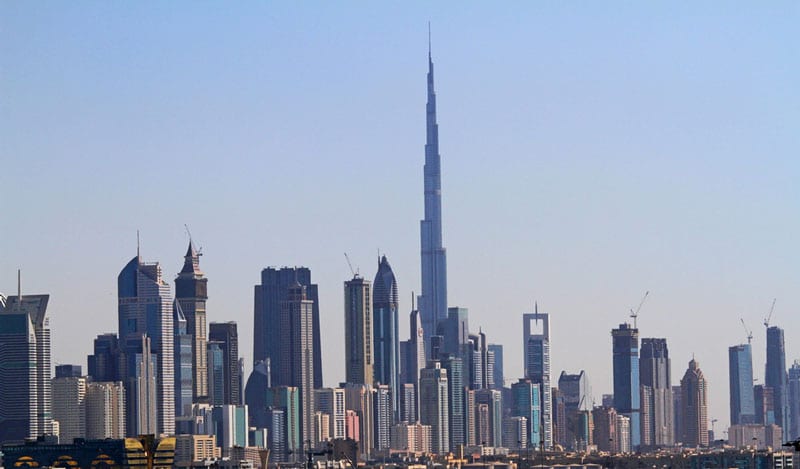 How to obtain UAE/Dubai visa in Pakistan?
In order to have a planned visit to UAE or Dubai, the first step is to take the visit visa which is the easiest thing to do in Pakistan, and I think UAE allows almost all countries' citizens to obtain a visit visa without any hassle. I'll suggest you have your visa ready before confirming your return ticket. For obtaining a UAE visa, you'll only need your passport which should be valid for at least 6 months, you can visit the UAE embassy in Islamabad or the consulate in Karachi. The visa is issued within 3 working days after submission of passport. If you want to save time and don't want to visit the embassy or consulate then simply go to a travel agency near your place, and ask them to do this for you, they'll do it for you for a small fee, You'll have to provide them 4 passport size photos with blue background and your passport valid for at least 6 months. The visa fee is around between Rs9000 to Rs15000 depending on the travel agency you are dealing with.
Get contact information and address from below official website:
If you are in Karachi and want to deal with a travel agency for a visa then I'll suggest you go to NIPA Churangi and from NIPA move to Gulshan churangi but go by foot or if you are on bike or car then just go ahead and You'll see "Roomi Travels" opposite "Hassan Motor Training School" which is the best agency I've dealt with so far, these guys are experts and have arranged many visas for me. They take a very small fee, and the service is great if you went there then give my reference (Abdul Wali) and they will be more cooperative with you.
How to buy return ticket on cheap price?
Now after you obtained a visa, the next step is to confirm your return ticket, because it is necessary in order to enter the UAE, for saving a nice amount of money, I'll suggest you confirm your ticket at least 10 days before leaving your country, and the important thing here is the Airline using which you want to travel to Dubai or UAE. There are many airlines operating daily flights to UAE and some of them are listed below:
Emirates Airline
Etihad Airline
PIA
Fly Dubai
Shaheen Air
Air Blue
There are many other airlines as well, but the above are the cheapest in terms of visiting Dubai or UAE from Pakistan because these airlines have direct flights to Dubai, so this is very easy to get a ticket at a low price. Never try to confirm your ticket from Karachi to Dubai using the following airlines:
Sri Lankan Airline
Malaysian Airline
Thai Airways
The reason to not choose these airlines is because they have a different route which is from Colombo to Kuala Lumpur and then China etc. If you want to have the cheapest ticket for Dubai then confirm your ticket with flydubai.com, this is the cheapest airline from Karachi to Dubai.
Approximately, the return ticket will cost you between Rs22,000 to Rs30,000 ($300) depending on the airline you choose and the date you buy the ticket. So after the visa fee of Rs12000, it will become Rs34000 ($340) (Minimum) in total for visa and tickets. Or it might be a maximum of Rs40,000 ($400) for both.
If you are dealing with a travel agency for confirming ticket then before going there, first check the ticket price on the website of that airline online, so you can have an idea about the price before confirming it there, and give the travel agency different dates, so you can find a cheap ticket easily. Now after confirming your ticket you are ready to fly to Dubai. But please read the next paragraph about confirming your accommodation before arrival in Dubai.
How to find a cheap hotel or room in Dubai?
OK, so now you have a return ticket and visa in your hands, the next step is to confirm the accommodation, this is very important in the case of Dubai, because if you are visiting Dubai for the first time then You'll get stuck in finding a hotel on a low budget, so you may lose extra money and maybe exhausted upon arrival. If you have a friend or friends in Dubai or UAE and they want to receive you happily, then ask them seriously if they can give you accommodation, otherwise don't rely on verbal promises, you might get into trouble. To avoid trouble, either confirm your accommodation with your friends, or confirm a room in a hotel before arriving in Dubai, I'll strongly suggest you to book a room in a hotel for at least two days before arriving in Dubai, and you can do this very easily online using booking.com, this is the popular website for online hotel reservation, and the price is the same as guaranteed on their website. So in case you don't have a friend in Dubai or your friends can bear you there then click the below link to find the cheapest hotels in Deira Dubai or Bur Dubai (Deira & Bur Dubai are two famous places to stay in Dubai), enter "Dubai" in below search box and select the dates for searching a hotel, and then on the next page select 1 or 2-star hotel, so you'll find reasonable fare:
After clicking the above link, you'll enter to Agoda website, select the dates on which you want to book the hotel room, I'll suggest you to book the hotel in advance for your entire stay, I recommend staying in the Deira area in Dubai, that's near the airport and prices are low for hotel rooms.
After reaching your hotel, just take some rest and then come out to see the beauties of Dubai, Dubai is an amazing city in the world, full of shining shopping malls. You'll not get bored in Dubai especially after the evening time, because everywhere you'll see people. You can also find cheap hotels/rooms/apartments in nearby cities Sharjah and Ajman, these cities are just a few KM away from Dubai, but the price range in Sharjah/Ajman is very reasonable if compare to Dubai.
What to do in Dubai or UAE?
And finally, you have started your amazing 10 days journey in an amazing country, now it's time to explore the beauties of the country step by step. If you like to watch movies then just get into the metro train and reach (Dubai City Center), there is a BIG shopping mall, and on the top of that shopping mall, there are cinemas 3D/2D, you can select the movie you want to watch and take a ticket for the latest show, it will cost you only AED 30 (UAE Dirham), after watching the movie, you'll just feel some peace of mind. And also have some foods in the city center, it's an amazing place to visit.
Here is the list of places which you must visit if you really want to have a great 10-day tour in UAE, and I'll also suggest you visit four important cities of UAE i.e Dubai, Abu Dhabi, Al-Ain and Ras-ul-Khaima and you can visit Sharjah and Ajman very easily because they are just next to Dubai, but if you want to visit Abu Dhabi or Ras ul khaima then it will take 2 hours to reach there by road. Below are the places you must visit during your tour:
Dubai City Center
The Dubai Mall (The Largest Mall in the World)
Burj-e-Khalifa (The tallest tower in the world)
Wild Wadi Water Park
Dubai Greek
Jumairah Open Beach or Simple Beach
Shiekh Zayed Mosque ( in Abu Dhabi)
Palm Jumairah
The Dubai Museum
Jebel Hafeet
The Dubai Fountain
Ferrari World ( in Abu Dhabi)
Al-Ain Zoo
Al-Ain National Museum
Abu Dhabi Mall
Dubai Zoo
Dubai Waterfront
The Emirates Towers & The Emirates Mall
Safa Park
IBN-Batoota
The above are some places which you should not miss in these 10 amazing days after all Dubai is the center of the east, and the whole city is considered as a shopping mall of the world. But there is a lot more to do in Dubai as a traveler. You can also find all types of foods in Dubai, whether you like Pakistani food, Indian food, Chinese food, Italian food or even fast food, You'll find it everywhere in Dubai.
Night Life in Dubai or UAE
If you are fond of nightlife then you can find all the components in Dubai very easily, there are a lot of bars, disco clubs and dancing clubs in Dubai and especially in the Deira area, You can find a lot of massage centers in Dubai which are cheaper in terms of prices. And after Dubai, Ajman is the city of clubs and bars, on the beachside, there are dozens of Clubs and Bars Ajman. But remember, all clubs and bars will open after 8 pm, so don't try to find something at day time.
Where to do shopping in Dubai?
As I mentioned, Dubai as a whole city is the shopping center, but if you are on a low budget then don't try to do shopping in BIG malls such as Emirates Mall and Dubai mall, instead of that if you want to buy something then go to the small super-store or stores and buy whatever you want at cheap price, because the same thing will be two times more expensive in big malls.
Furthermore, UAE's weather is very warm and the hottest in the middle of the year, so if you are a visitor from South Asia or Southeast Asia then visit Dubai between November to February, this is a very good season, and don't visit Dubai between March to August, because this will burn you, but if you are from a Western Country or Russia then don't worry, it's best for you :).
More Tips:
Don't take local currency to Dubai, always exchange it in your home country with US dollars or AED
Always use local bus or metro train for transportation, taxi will be very costly
If you have any security problem or anything else please contact Dubai police Click Here
Don't deal with the Black Guys (Boys & Girls) in Dubai
While visiting the Jumeirah beach, please only wear a short trouser or underwear
Budget Summary for 10 day visit:
Visa & Return Tickets: Rs40,000 or USD $400
Accommodation Hotel: Rs30,000 or USD $300 (if not staying with a friend)
Shopping, Entertainment & Foods: Rs30,000 or USD $300 (if you are a real tourist)
Final Maximum Budget: Rs100,000 or USD $1000 (if not staying with a friend)
Final Words:
I've visited UAE, and it was an amazing experience, let me know about your experience and your stay in Dubai, also if you have any questions or suggestions then do add them in the comment form below. Thanks for reading!