Getting a Turkish visa was one of the easiest things I've ever done during my traveling history. with a Pakistani passport, I got Turkey eVisa in less than 10 minutes. The online website that is for issuing eVisas is very easy to navigate, and there is a straightforward process to get an eVisa if you are eligible. I'll share all the tips regarding visas to Turkey for Pakistani passport holders and for others as well.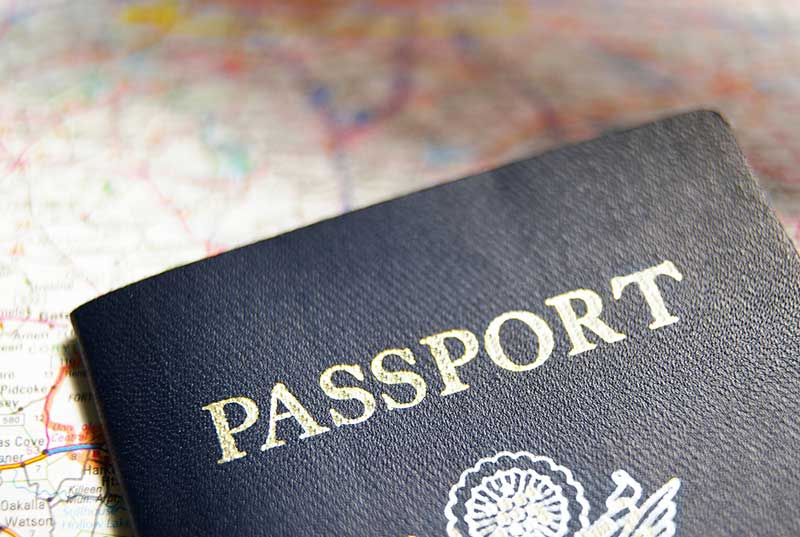 Before going to read further, you might be interested in:
Who Don't Need Visa to Turkey?
Holders of passports for more than 78 countries do not need a visa to Turkey, they can get a stamp on their passport at the airport for up to 90 days. Citizens of France, Georgia, Germany, Greece, Italy, Liechtenstein, Luxembourg, and Switzerland can enter Turkey with their National Identity Cards, they don't need to carry passport.
Below is the list of countries who don't need a visa to Turkey and can stay in Turkey for up to 90 days during any 180 days period, they'll simply need to show their passport at the immigration for entry stamp:
Albania
Andorra
Argentina
Belize
Bolivia
Bosnia and Herzegovina
Brazil
Brunei
Bulgaria
Chile
Colombia
Czech Republic
Denmark
Ecuador
El Salvador
Estonia
Finland
France
Georgia
Germany
Greece
Guatemala
Honduras
Hong Kong
Hungary
Iceland
Iran
Israel
Italy
Japan
Jordan
Kosovo
Kyrgyzstan
Lebanon
Liechtenstein
Lithuania
Luxembourg
Macedonia
Malaysia
Monaco
Montenegro
Morocco
Moldova
New Zealand
Nicaragua
Panama
Paraguay
Peru
Qatar
Romania
Saint Kitts and Nevis
San Marino
Serbia
Seychelles
Singapore
Slovakia
Slovenia
South Korea
Sweden
Switzerland
Trinidad and Tobago
Tunisia
Ukraine
Uruguay
Vatican City
Venezuela
Russia
Azerbaijan
Belarus
Costa Rica
Kazakhstan
Latvia
Macao
Mongolia
Tajikistan
Thailand
Turkmenistan
Uzbekistan
Who Can Get eVisa to Turkey?
Holders of 43 countries can get eVisa to Turkey from this official website, these countries are listed below. While citizens of Pakistan, India, Bangladesh, Afghanistan and many other developing countries' ordinary passport holders can get an eVisa from the same website provided they have a valid US or UK or Canada or Schengen or Japan visa on their passport. The visa must be valid during visit to Turkey.
Below countries' citizens can get eVisa without the mentioned requirement above:
Antigua and Barbuda
Armenia
Australia
Austria
Bahamas
Bahrain
Barbados
Belgium
Canada
China
Croatia
Dominica
Dominican Republic
Cyprus Greek Cypriot Administration
East Timor
Fiji
Grenada
Haiti
United Kingdom
Hong Kong
Indonesia
Ireland
Jamaica
Kuwait
Maldives
Malta
Mauritius
Mexico
Netherlands
Norway
Oman
Poland
Portugal
Saint Lucia
Saint Vincent and the Grenadines
Saudi Arabia
South Africa
Spain
Suriname
Taiwan
United Arab Emirates
United Kingdom
United States
How to Get Turkey Visa in Pakistan?
If you are in Pakistan, and you don't have a valid US visa or UK visa or Japan visa or Australia visa or Canada visa or Schengen Visa on your passport then you must obtain a visa to Turkey in advance from the embassy in Islamabad or consulate in Karachi. And for that, please follow the exact procedure explained on below website:
The Turkish embassy has outsourced visa application handling service to Gerry's Visa Drop Box which has centers all over in Pakistan. And most of the information can be found on above mentioned website for Turkish visa in Pakistan. However, I'll mention some of the requirements for Turkish visa from Pakistan which I got from the same Gerry's website and from some other authentic sources.
Visa Requirements for Turkey visa (in Pakistan):
1 – Original Passport (6 months valid)
2 – Photocopy of ID card
3 – Passport size Three photographs with White background
4 – Visa Application Form
5 – Bank Statement of the last three months (Proof of sufficient funds for the stay)
6 – Health report from a hospital or a doctor
7 – Hotel booking confirmation
8 – Return Air ticket
Supporting documents:
1 – Business bank statement of last six months with letter from bank showing your ownership.
2 – NTN copy / Tax returns
3 – Chamber of commerce certificate copy & visa recommendation letter from chamber.
My Turkey eVisa Experience
My Turkey visa experience was straightforward and easy. I luckily had a valid US visa on my passport, so I was eligible for eVisa to Turkey, I visited this official website and applied for eVisa, I paid $60 for the visa to the online system via credit card and got my visa within 30 minutes via Email in a PDF file which I then printed out. I showed that visa upon arrival at Turkey in Istanbul's Sabiha International Airport, the immigration officer checked my passport and stamped it within minutes. on this eVisa, I was allowed to stay up to 30 days in Turkey.
Conclusion:
Please check your country in the above list, and you'll easily get visa on arrival or eVisa to Turkey. If you are in possession of Pakistani passport then read the above guideline. After all, Turkey is a beautiful country with so many attractions to explore. I spent 6 days there, and fall in love with that country. I'll publish my detailed travel story of Turkey in upcoming blog post.