I'm traveling solo since 2013. Over the last seven years, I have been to 62 countries and spent weeks and months on the roads. I'm going to share with you handy travel resources, which I have been using over the past seven years, and it has made my life easier as a traveler and as a travel blogger.
Visa Information Online
While traveling abroad, especially from a third world country, you'll need visa information. And for visa information, you can visit VisaHQ.com to check whether you need a visa or not?. For current information on visa, I'll recommend you to visit this link: Click Here
You'll also need to find reviews about different places, visas, and other programs that you might be interested in. These reviews are posted by real travelers and in real-time. Please visit TripAdvisor.com.
Best Worldwide Travel Insurance
I was in Switzerland last year, and I suddenly got ill, it cost me 800 Euros for treatment, because health care is costly in Switzerland. Luckily, I had travel insurance, which covered my entire Europe trip. If you ask me what's the best worldwide travel insurance, then I would say World Nomads. These guys have designed the best plans for travelers, and they cover more than 130 countries across the globe. See the benefits of World Nomads Here.
How to Find Cheap Flights?
I use Kiwi.com and Trip.com to find cheap flights. These are flight search engines that will find the best flight fare for your dates and selected destinations. You will need to add your dates and travel destinations, and it will bring you the list of cheapest options within seconds.
How to Find Cheap Hotels?
I use Agoda.com for finding cheap hotels and hostels. When I enter my travel dates, it gives me a list of the best and most affordable hotels for that destination. We can also find private accommodation like apartments, homes, and villas. You can search for accommodation for your dates below.
How to Find a Cheap Hostel?
If you are traveling as a solo then hostel is the best place to stay. While staying in hostels, you will save a lot of money and will make friends because these hostels have great opportunities for interaction with like-minded backpackers. To search for cheap hostels, I use Hostel World.
How to Find Private Accommodation?
I use Airbnb to book private rooms in different cities, especially in Europe and North America. It's completely safe, but I don't recommend it in the middle east because once I used it in Dubai, and the experience was terrible. However, in European cities, it works great, and it is advantageous. Join it now to get $25 free credit.
How to stay for free as a guest?
If you like to travel like a local, then there is no better way than to stay with locals for free. I'm talking about couchsurfing.com, which is an excellent platform for staying with locals for absolutely free. Just create your account and send requests to people for a free stay before your travel dates. I would suggest completing your profile first before requesting someone. Also, try to get some references. I am also on Couchsurfing here: https://www.couchsurfing.com/people/abdul-wali
How to Book a City Tour in Advance?
After booking a flight and hotel, the next important step is to book a tour in advance. Now it's easy to book tours online without any hassle. I use these websites to find the best city tour for my day, I first check at one website if I can't find the best deal there then I check at another website.
How to Find Rent a Car & Rent a Bike Service Anywhere?
If you like to hire a car and drive yourself, then you will need to rent a car. Below is a list of few reliable websites where you can simply rent a car online. If you don't have an international driving license, then don't worry, you can get that too online. Also, you can rent a bike if you like biking.
How to Find Buses & Trains in Europe & America?
Using a bus is the cheapest way to travel across any country. I have used FlexBus for my entire Europe trip, and it was like I traveled for free because most of the time, I got a bus ticket for less than $10 from one country to another. I also used the Omio train in Europe, which was cheaper the same as the bus service. The great thing was the online app, which I used to book this service; it never took more than 30 seconds to book my ride.
Bus, Train & Cheap Flights in Southeast Asia
12go.asia is a fantastic website that I used many times during my Southeast Asia trips. It has an option for bus, train, and flight for any destination within Southeast Asia and Oceania. You will get the best fare after entering your traveling dates. You can use it when you are already traveling in Southeast Asia, or you can book advance.
How to start a travel blog?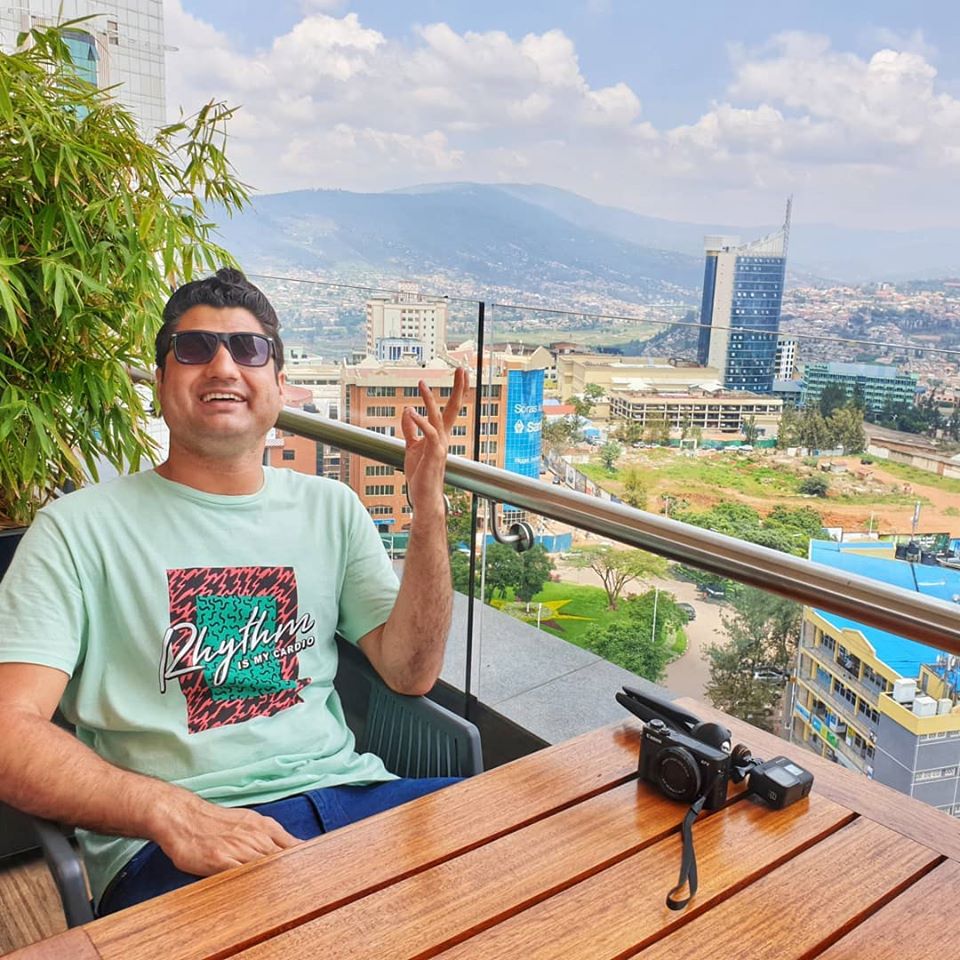 If you are thinking of starting a travel blog, then think again. It's a very competitive niche, and you will have to work very hard to succeed in this industry. If you say yes, then allow me to share a few significant steps with you regarding travel blogging. I'm doing this for five years, and I'm still learning, so this is always a learning process.
First of all, if you are thinking about travel blogging, then also start travel vlogging on YouTube, which has more potential, and YouTube has billions of users ready to watch new content. For starting on YouTube, I would suggest you visit my "Travel Camera Gear" page, where I share my vlogging cameras and gear.
Best Web Hosting for Travel Blogging?
When you think about starting a travel blog, you will need to buy a domain name and web hosting for that. I have been using many companies for this blog, and I can recommend a few of those because you know what, some work the best, and some give you a hard time. I'm listing these three companies that have worked perfectly fine so far.
Top 3 Web Hosting for Travel Blog
After you purchase your hosting and domain name, then the most popular platform you are going to use is WordPress. This blog and all other blogs are hosted on WordPress.org, and it works like a charm.
Best WordPress Themes for Travel Blog
Now you have Web Hosting and WordPress installed. It is time to get the best theme for your brand new travel blog. I have used around 100 WordPress themes on my travel blogs, and some themes have given me a very hard time. But as you test more and more themes, then you can find the best ones.
I can recommend these three themes, which you can customize on WordPress according to your style. I see a few features in WordPress themes before using them.
No.1: how easy is the theme to customize.
No.2: how fast the theme loads and
No.3 how much SEO friendly is the theme so my content can rank in Google.
Top 3 WordPress Themes I recommend for travel blogs:
Both CheerUP and Schema are multi-purpose themes so you can use them for any of your blogs on WordPress.
After installing any of the themes on WordPress. Install these WordPress plugins which will save your life.
Yoast SEO
WP Fastest Cache
Contact Form 7
iTheme Security
TablePress
Easy Table of Content
reSmush.it Image Optimizer
reCaptcha by Google
These are the plugins you need to manage your WordPress blog. Just start writing your content and learn about storytelling so you can present your travel story in the best way possible. Nobody is perfect at the start, just play with WordPress features and your Theme's customization, and you will learn everything in a few weeks or a few months. Remember that "Rome was not built in one day."
Essential Travel Packing Items
If you are a frequent traveler like me, then I would like to share with you a list of resources which might be very helpful for you. If you want adventure travel, then you might be interested in checking out these action cameras, which are much cheaper than GoPro. You can record your best moments using these waterproof cameras.
If you are planning a beach vacation, then don't forget to check out my beach vacation packing list, which has a list of must to have items for a beach vacation with family. Finally, I would say if you are a stylish man or woman, then you would be interested in travel watches. If yes, then I have a vast collection of travel watches here.
For long flights, I have shared a list of best travel accessories for long haul flights, which you should check in case you have a long flight coming up. This list will help you overcome your long journey with essential items.
Thanks for visiting my page for the best travel resources. If you have any further questions, then simply send me an email using our contact page. You can also follow me on Facebook, Instagram, and YouTube for future communication and interaction. I will update this page with more information soon. Take Care!