This is a quick guide on how can you go from Kuala Lumpur to Cameron Highlands in Malaysia. I have done this journey myself and I am going to share my experience with you.
If you have been to Malaysia before then you might have heard about Genting Highlands, which is a landmark place near Kuala Lumpur, and many people try to go there.
But, Cameron Highlands is another place that is more flexible and offers many things than just a Casino and Theme Park. it is something like Switzerland or Malaysia.
On my last trip to Malaysia, I planned a trip to Cameron Highlands from Kuala Lumpur, I went there and spend two days. it was a great experience.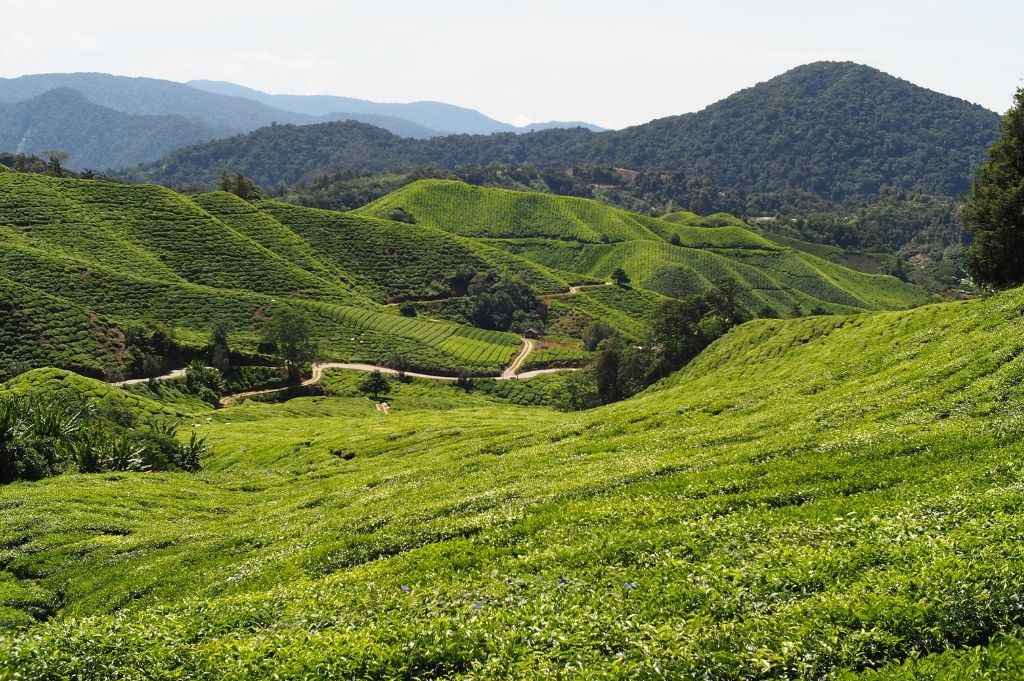 Kuala Lumpur to Cameron Highlands Bus
Cameron Highlands is 206 KM away from Kuala Lumpur, but the journey takes around 4 to 5 hours due to mountainous terrain. However, you'll enjoy the journey because of the scenic beauty on the way.
There are many options you can use to reach Cameron Highlands, you can go by private car which will be expensive like 300 to 500 MYR (Malaysian Ringgits). You can also go on a group tour if you found a tour agency in KL, but I don't know about that. 
The budget and cheapest option are Bus. I myself used bus to reach there. there is a bus station called "TBS" in Kuala Lumpur. Every day, many buses go to Cameron from that bus station.
The bus ticket from "TBS" to Cameron cost only 35 MYR per person. it stops in the way at a few places. and the journey is a type of mountain adventure.
One thing to remember is that the TBS station is a little bit far from the city center in Kuala Lumpur. I was staying in the Bukit Bintang area and I went to the "TBS" bus station using a local bus which costs some 3 MYR.
if you do not know which local bus goes to TBS station from Kuala Lumpur Central then simply ask someone, and they'll show you the direction.
You can also take a taxi for 10 MYR to go to the bus stop from where you'll get the Local bus to TBS station. that's how it works.
if you go to TBS station by taxi, then keep in mind some 60 to 70 MYR which is double the price of a bus journey from KL to Cameron.
What is in Cameron Highlands?
It's just a highland. I mean a place on the top of the mountains with beautiful hills all around. the main place is Tanha Rata, where you'll stay during your visit.
From "Tanha Rata", you can take a tour of the entire Cameron Highlands for as little as $10 USD. it's a full or half-day tour, in which you'll be able to visit most of the attractions including Honey Farm, Tea Farms, Strawberry Farms, and many other things.
Tanha Rata is a beautiful town, you'll find all the modern facilities in that place. There is also a bus station, from where you can take a bus to any city in Malaysia.
I went to Penang from there, I'll write about that later. but at Tanha Rata, you can easily find cheap hotels and guest houses. plenty of restaurants is also there. so nothing to worry about.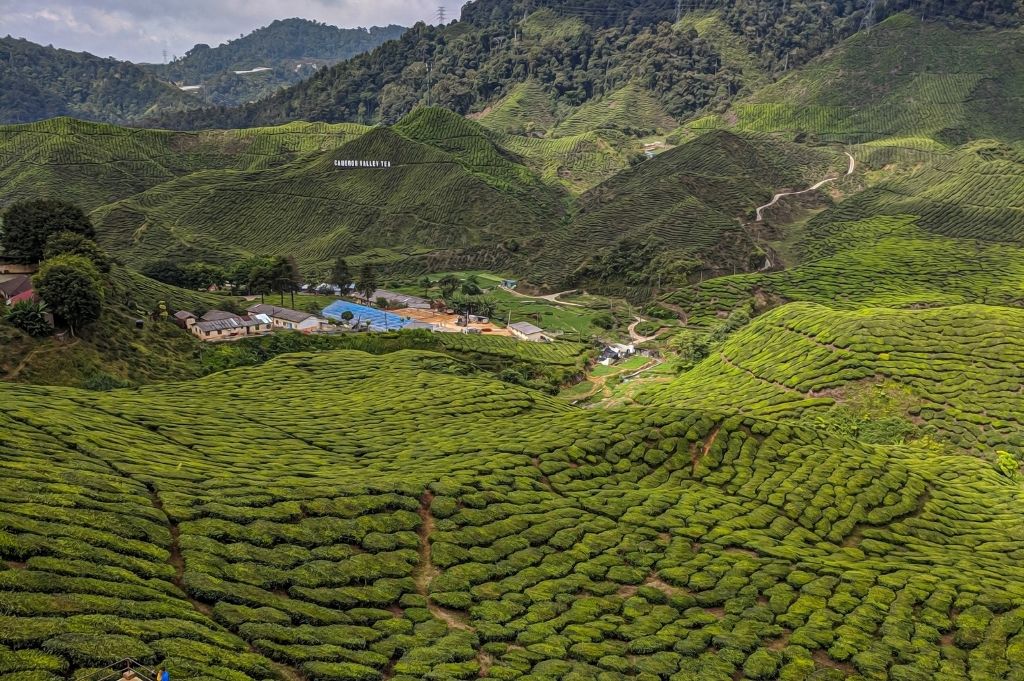 I have also made three videos on Cameron Highlands, one is the journey from KL to Cameron Highlands, the other is the tour of Cameron Highlands. and one video is about the town of Tanha Rata itself.
You can watch these videos below, they are in Urdu/Hindi, sorry for no English. but you can still feel how it looks.