Looking for Tehran to Baku Bus Guide? you are at the right place. I recently did this trip myself. I will share with you the complete details of this trip. it was really fun traveling from Iran to Azerbaijan by bus. Road trips are always great adventures.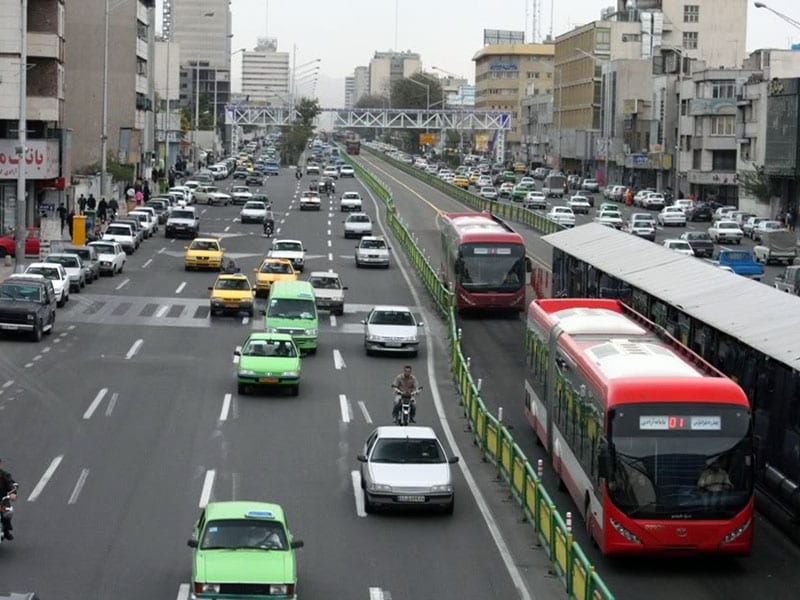 Tehran to Baku Bus Terminal
In order to start your smooth journey from Tehran, you need to go to West Bus Terminal in Tehran which is called "Terminal e Gharb" in Farsi. and you must know the Persian name too if you do not have any local with you because Taxi drivers do not understand English.
You can get a direct bus from Tehran to Baku (if it's available) or you can take a bus from Tehran to border city Astara, cross the border and take another transport to Baku (This is what I did).
Although, it's fairly straightforward to find the terminal if you have a chance then do ask your hostel/hotel reception for help. They will guide you on how to reach the terminal in Tehran.
Tehran to Baku Bus: How Much it Cost?
It's very cost-effective. from the west bus terminal in Tehran, I got a VIP bus ticket only for 25,000 Iranian Tomans which was equal to $1.70 USD (Oct 2018). I got this bus ticket from Tehran to Rasht city in the north of Iran because I didn't find a direct bus to Astara the border town. and I didn't want to go directly to Baku, because I wanted to explore on the way. 
From Rasht city in Iran, I got a shared taxi to Astara city which again cost me only $2 USD (25,000 Tomans) and in total, it cost me $4 USD to reach border city Astara from Tehran. You can get a bus from Rasht to Astara for a lower price if that's available. in my case, the bus was not available so I used a shared taxi. 
From Tehran to Astara (the border), the total journey is about 7 hours. if you leave Tehran early in the morning then you can easily reach Baku before evening time. but I stayed in Astara for the night and crossed the border to Azerbaijan the next morning. 
The Iran-Azerbaijan border at Astara is very beautiful and properly managed. it's easy to cross for foreigners from Iran to Azerbaijan. On the Iranian side, you'll find currency exchange, shops, and restaurants. 
On the Azerbaijani side, you'll find similar facilities and also shared taxis to Baku. I was looking for a bus from the Azerbaijan border to Baku (the capital) but I didn't find any bus there. therefore, I took a shared taxi from the border to Baku city for 15 Manant (Azerbaijani currency) which was equal to $8 USD (Oct 2018).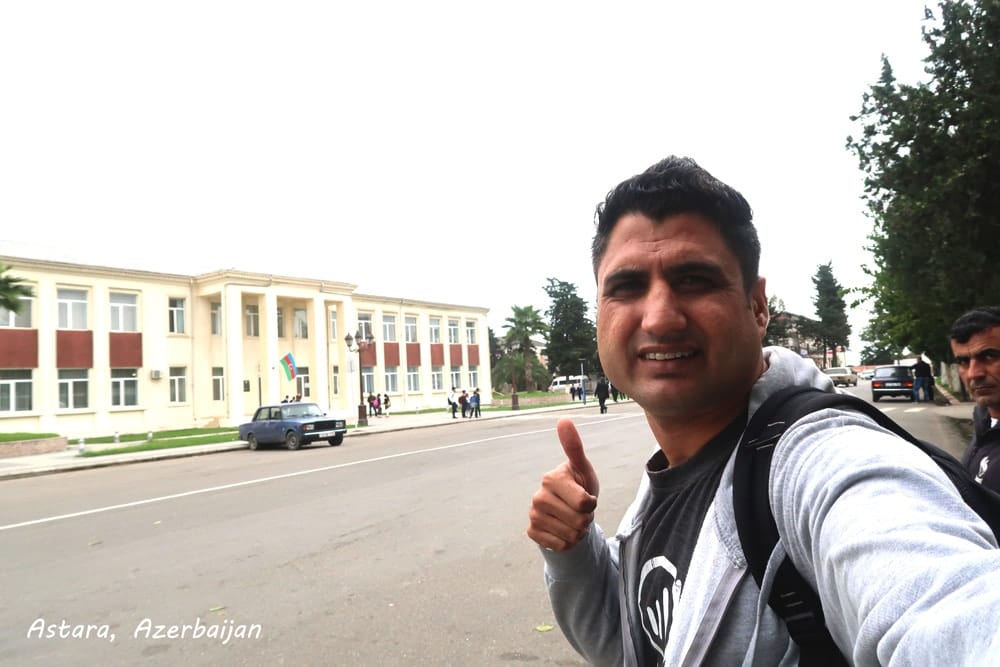 Summary of the Trip
In total, it cost me $12 USD from Tehran to Baku which is very cheap I think, and much better than flying from Tehran to Baku. secondly, I'm telling you again, you can take a direct bus from Tehran to Baku from the same bus station in Tehran (Terminal e Gharb or West Bus Terminal).
You can also take a bus to Astara from Tehran. but I did this trip with multiple options i.e Tehran to Rasht Bus, Rasht to Astara shared taxi, and Astara to Baku shared taxi. 
Please watch the video below in order to get the whole picture about this journey, how the roads look and how smooth the journey is. I have shown everything in the video below. if you have any questions then do let me know in the comments and Happy Traveling!