This travel guide to Tajikistan is my personal experience during my two trips to this beautiful Central Asian country. I will take you through the journey in a way that you will feel you were there with me. If you are planning to visit Dushanbe then this is the ultimate Tajikistan guide for you.
Tajikistan is a country with a 9 million population and a 143,000 sq km landmass in Central Asia. Interestingly, the country is 93% mountainous and only 7% flat. It's bordered by Afghanistan, Uzbekistan, Kyrgyzstan, and China.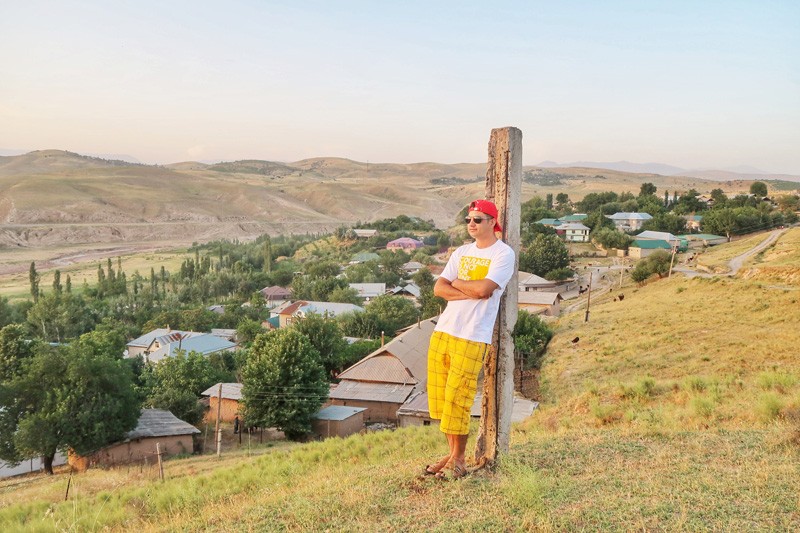 Traveling to Tajikistan: How to Obtain Evisa?
When I start thinking of a new country, I first look at the visa policy. Some two years ago, Tajikistan started evisa for tourists and that's where the country came to spotlight. I applied for the evisa online and it was a hassle-free process. The visa is a single entry visa valid for 90 days and stay is allowed up to 45 days.
The visa costs $50 USD which is payable by credit or debit card. Requirements for this visa are very basic and simple. You can just upload a scanned copy of your passport and personal details. you are good to go.
Please visit this website for evisa: Tajikistan Evisa Official Site
Flight Options to Tajikistan
Now visa is ready, and the next step is booking a flight. I would suggest making a Central Asian itinerary that would include Tajikistan. Central Asian countries are i.e Uzbekistan, Turkmenistan, Kyrgyzstan, Tajikistan, and Kazakhstan. If you do the trip this way then you will save a lot of money.
However, flights to and from Tajikistan are usually available from Russia and Dubai. I flew to Tajikistan from Russia with Tajik Air. The one-way flight ticket was $300 from Moscow to Dushanbe (the capital of Tajikistan). You can come to Tajikistan by road from Uzbekistan, Afghanistan, and Kyrgyzstan. That way, it will be much cheaper.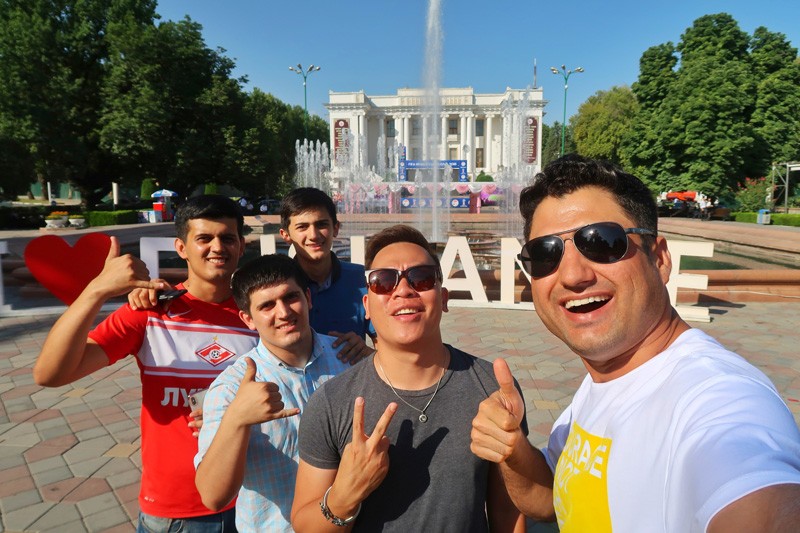 Essential Travel Tips for Tajikistan
Tajikistan is not an expensive country, it's one of the cheapest countries on planet earth. Dushanbe Airport is around 5 KM away from the city center and an official Taxi will cost $5 USD. Currency exchange is available at the airport and also inside banks in the city.
Keep in mind that when banks are closed, you can't even withdraw money from ATM machines. Therefore, be careful and always have cash with you because Saturday/Sunday are off days and you won't be able to withdraw money from ATMs or exchange. Tajikistan's currency name is "Somoni" and as of this date, $1 USD = 10 Tajik Somoni.
I would recommend using couchsurfing for staying with locals in Tajikistan which is what I did and it turned out the best experience in Tajikistan. The local Couchsurfing hosts came to pick me up from the airport and I had no problem whatsoever. Couchsurfers are available in Tajikistan easily when you plan your trip in advance.
Note: Couchsurfing.com is a hospitality application that you can use for free.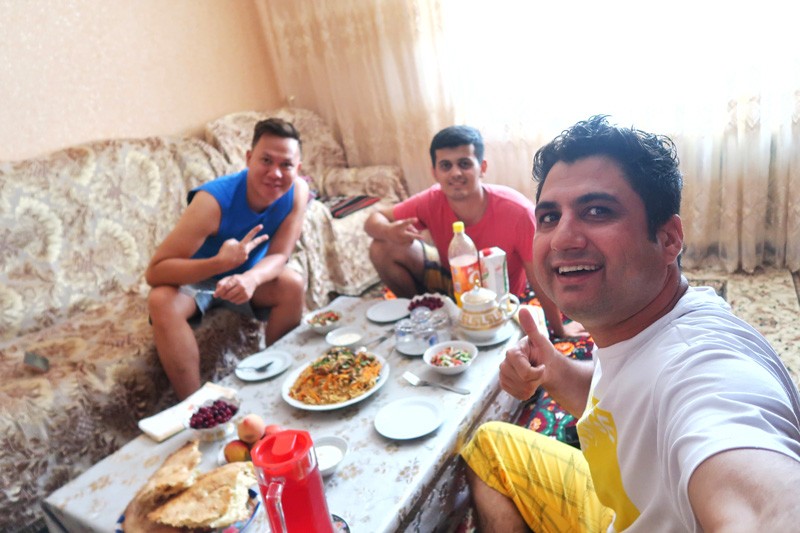 Accommodation Options in Tajikistan
Hotels and Hostels are now available throughout the country and accommodation is cost-effective in Dushanbe. As I mentioned, I used couchsurfing to stay in Tajikistan but I did research about hotels and hostels. In fact, I used a hostel in Khujand city of Tajikistan when I came back from Uzbekistan.
The hostel that I had booked with breakfast costs me only $7 USD per night in Khujand. I forgot to mention that I also used a hostel in Dushanbe when I came back from Uzbekistan.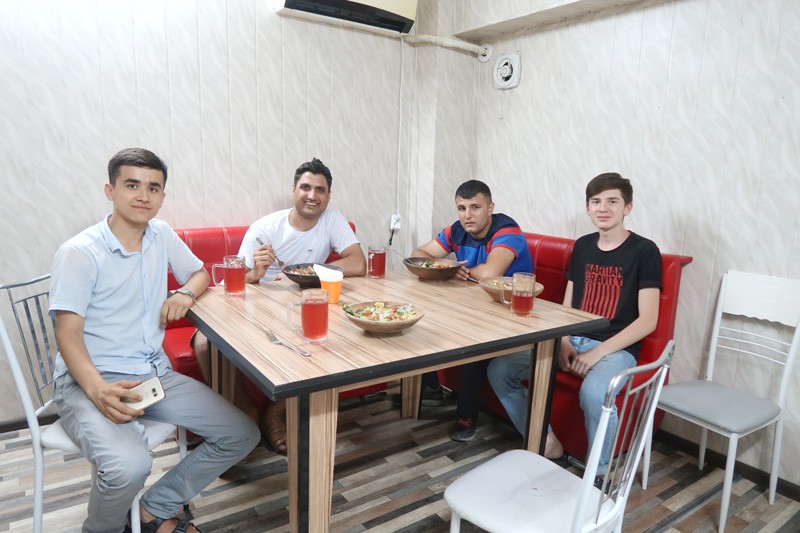 The couchsurfing experience was the best for me in Dushanbe the capital of Tajikistan. Two brothers Amonbek and Farmonbek hosted me in their family house in Dushanbe and we used to go out every day to explore new places in Dushanbe and sounding areas. It was all fun to explore this country with locals.
However, if you are looking for a hotel in Dushanbe then keep in mind some $50 USD per night for a 3 or 4-star hotel. but I did use a hostel in Dushanbe city center which was only $8 per night. I stayed there for one night when I came back from Uzbekistan for the second time.
Transport & Food in Tajikistan
I loved the local food which our hosts usually prepared in their homes. They have pulao, kabab, and some other dishes which I liked because I am a Pashtun Aryan guy by ancestry, and the food was similar to ours. sometimes we visited restaurants outside and usually ate there and sometimes at home.
Our hosts in Tajikistan had a car which we used to visit different places. I saw local buses running on the streets of Tajikistan and a single journey would cost less than a dollar. I also saw taxis in the city which were like $3 for a 5KM ride. City to city transport in Tajikistan has shared taxis, there are no buses which we see in other countries.
When I was going from Dushanbe to Samarkand in Uzbekistan, I used a shared taxi. I also used a shared taxi when I came back from Tashkent to Dushanbe. This is a transport system in the entire Central Asian region including Afghanistan. you have to just find a shared taxi and sit in there and start the journey.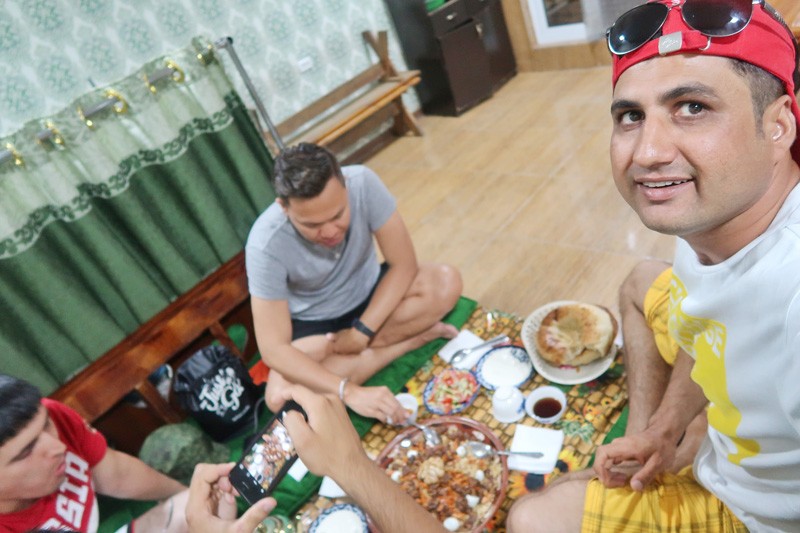 The Pamir Mountains of Tajikistan
Tajikistan is among the poorest countries in former Soviet Republics but despite that, they have built many beautiful places for tourists. The country is naturally very beautiful because of the mountainous terrain. 93% of the land is mountainous which includes the Pamir Mountains (World's 3rd largest after Mount Everest & K2).
Most hikers and trekkers visit Tajikistan for a lifetime journey to the Pamir Mountains. but I visited the countryside of Tajikistan and the capital Dushanbe. It depends on how many days you have to explore Tajikistan. If you have 3 to 5 days then you can visit Dushanbe and some nearby areas.
If you have 10 days then you can also visit the Pamir mountains. Travel guides to Tajikistan's Pamir mountains are available on Google and you will find all the information about it.
Tourists Attractions in Dushanbe, Tajikistan
I visited many places in Dushanbe city with my hosts Dushanbe. Since I visited Tajikistan in July, it was very hot weather but still, we found many good places to explore. They have many water theme parks during summer. We visited a few water parks and I was amazed to see the local people. they were so welcoming and friendly to me. some girls even took pictures with me. Tajikistan is a secular country where women have full freedoms.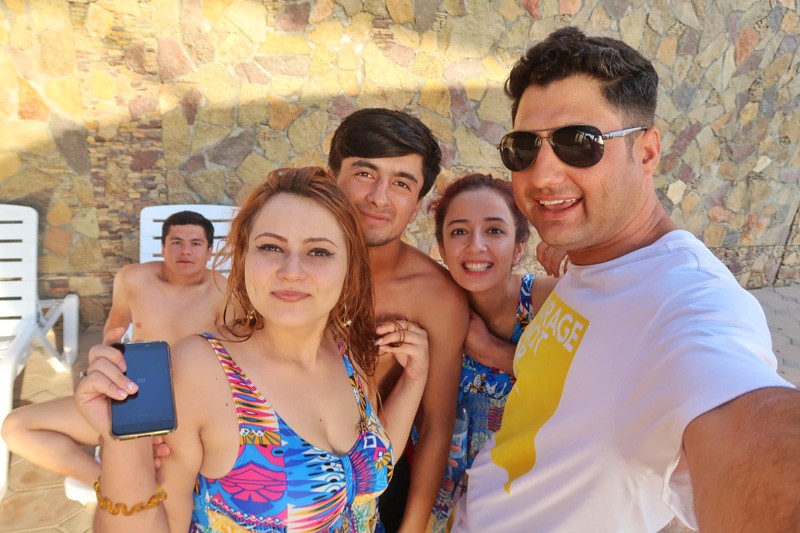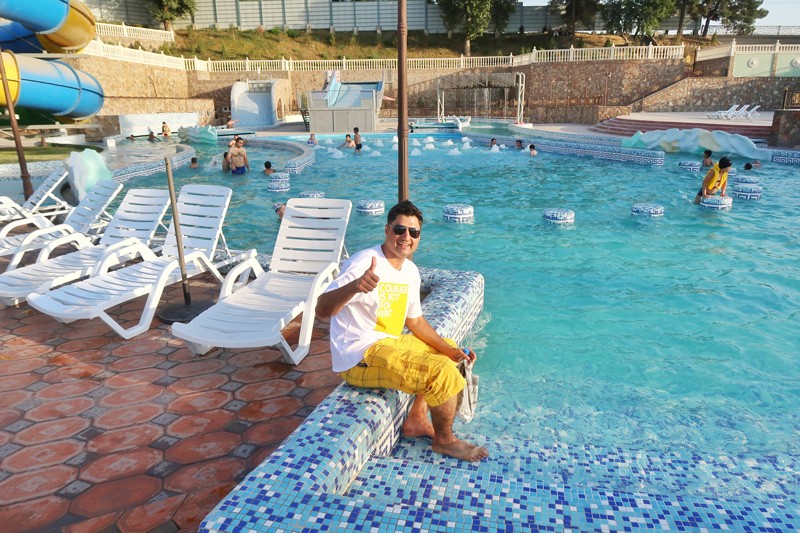 Most of the places in Capital Dushanbe are around the city center which includes Ismoili Somoni Monument, National Museum of Tajikistan, Rudaki Park, and a few more places. The parliament of Tajikistan and the presidential palace can also be seen from the city center.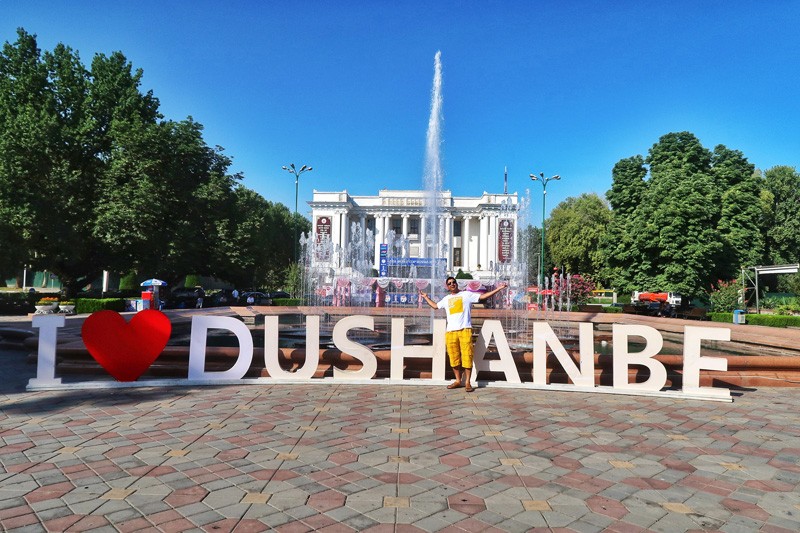 Tajik families and young women come to huge parks in Dushanbe (city center) and the evening time is the best to explore the city center and meet local people. People enjoy every moment of their life and they look very happy despite Tajikistan being one of the weakest economies in Central Asia.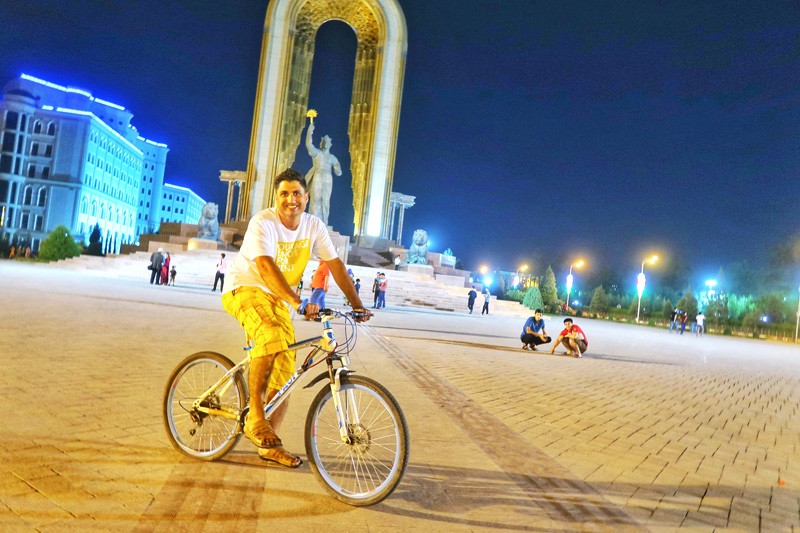 Do not forget to visit the local "Panjshanbe Bazar" in Dushanbe because that's one of the best local markets I have ever seen during my travel journey. see the photo below for an inside look at the market.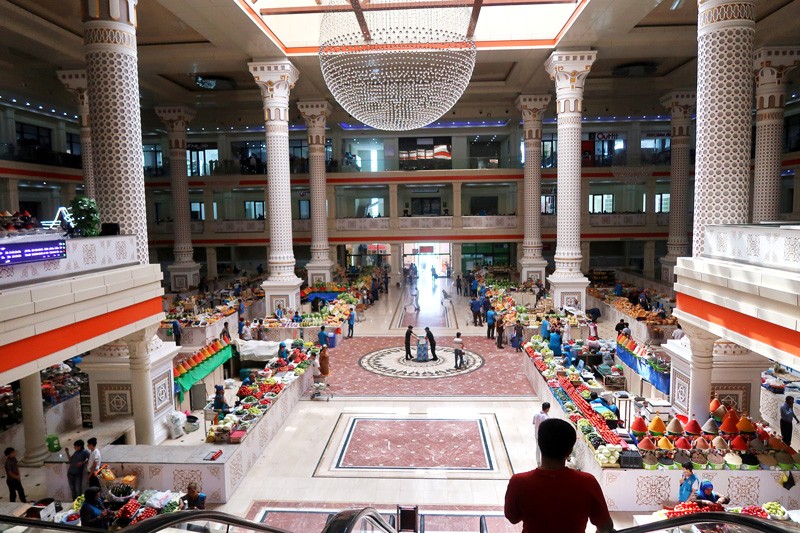 Furthermore, we visited a place called "Noorak" which was an hour drive from Dushanbe and that was basically a lake in the mountains. it's important to note that Tajikistan has many lakes of fresh water and many rivers. Tajikistan produces electricity which they sell to Pakistan and Afghanistan. The Noorak Lake was a beautiful place with many facilities and local people enjoying their holiday. Have a look at the below photos in my travel guide to Tajikistan.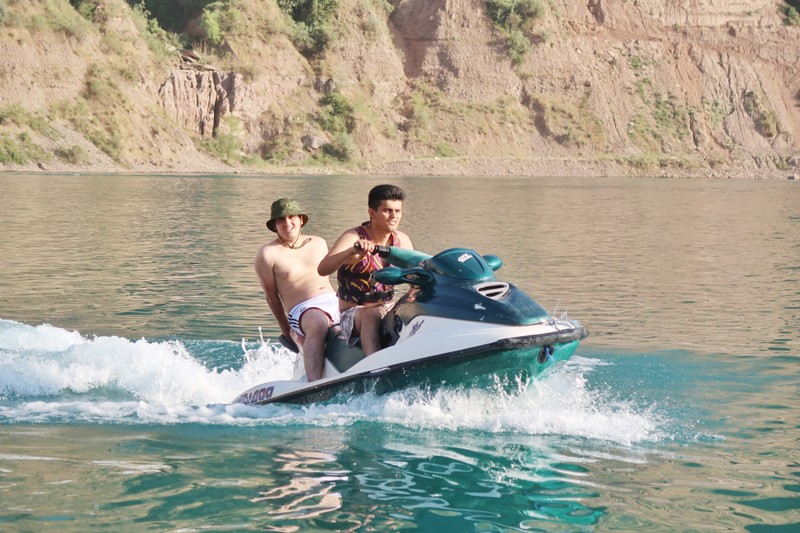 Khujand & Panjakent in Tajikistan
Dushanbe is the capital of Tajikistan but there are other cities you can visit. I traveled by road from Dushanbe to Samarkand in Uzbekistan and on the way, I saw a beautiful city called Panjakent. and when I was coming back from Tashkent (Uzbekistan) to Dushanbe, I stayed for one day in Khujand which is a beautiful city in Tajikistan.
I also found Couchsurfing hosts there, and they were young boys who showed me the city and served me local food. There was a local market called "Panjshanbe Bazar" which I visited in the morning and it was a nice experience because I saw the local life and culture in/around the Bazar. You would love this small beautiful city in Tajikistan. Remember the name "Khujand".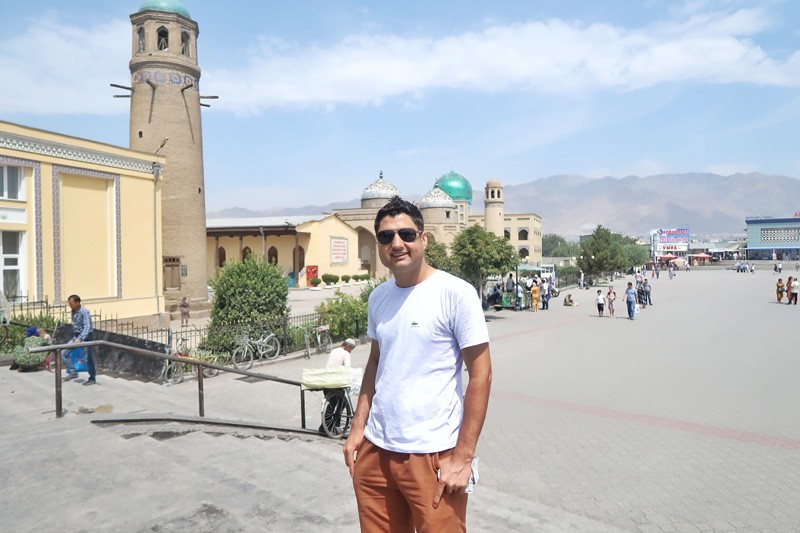 Conclusion of my Travel Guide to Tajikistan
In summary of my travel guide to Tajikistan, I would say that Tajikistan's people are very beautiful and friendly and I will definitely come back to Tajikistan. Food is the best and it's one of the cheapest countries in the world. I would strongly advise using couchsurfing for best experience in Tajikistan and that's free. Till next time take care and I will see you with my Uzbekistan guide in the next blog post. If you liked this guide then do share it with friends on Facebook.
The only problem that I found in Tajikistan was slow internet. only 3% of the population have access to the internet and it's very expensive in Tajikistan. Even our host did not have a good internet connection and for a digital nomad like me, it was a huge hectic. rest of everything was the best.
I would suggest you watch the videos of my Tajikistan trip, they are in Urdu/Hindi but you can just get an idea of how was the experience for me. watch and enjoy Tajikistan.
Happy Traveling.