My travel guide to Uzbekistan is my personal experience when I visited Samarkand and Tashkent. Uzbekistan is a culturally rich and historically important country on the silk road in Central Asia. I will share my experience in Uzbekistan including visa requirements, transport, hotels, and food.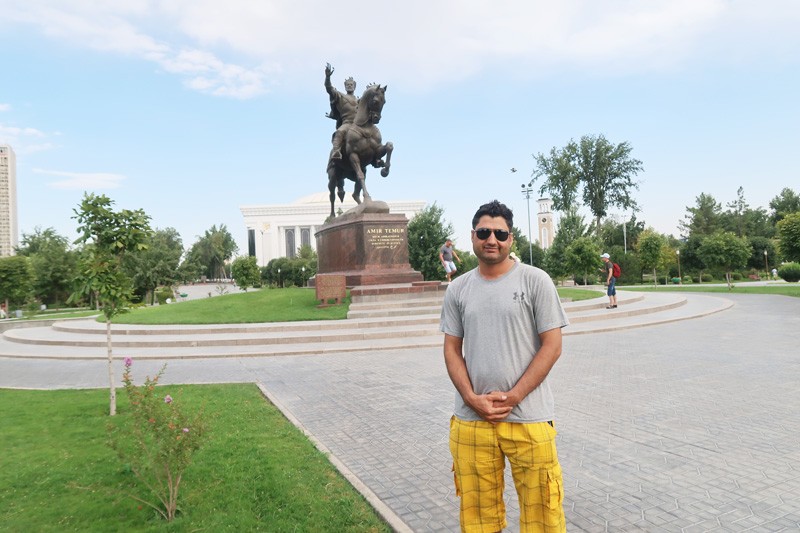 How to Obtain Uzbekistan Visa?
Uzbekistan visa is on arrival for many countries including European Union, USA, Canada, Australia, and many others. Uzbekistan also recently started Evisa which is available to many countries including India. However, some countries including Pakistan require visa to Uzbekistan. We have to get an invitation letter from Uzbekistan in order to obtain the visa from the embassy.
Visit Evisa Website: Uzbekistan Evisa Website
Visa Not Required: Visit Wikipedia Link
I have a Pakistani passport so I had to obtain an invitation letter from an agency in Uzbekistan who charged me $65 USD for the invitation letter and I had to pay $55 at the embassy for the visa sticker. LOI took 10 days to arrive via email. I have a separate guide about Uzbekistan visa on Pakistani Passport. Please read that.
Hotels & Hostels in Uzbekistan
Tourism is growing in Uzbekistan and new hostels/hotels are also increasing. I stayed in Samarkand for $10 per night at a very good hostel that had breakfast as well. I stayed in another hostel in Tashkent for the same price per night. If you are looking for a hotel option then you can easily find that $40 to $60 per night in Tashkent or Samarkand.
Transport & Internet in Uzbekistan
Transport is easily available in Uzbekistan in the shape of Taxis, trains, and buses. If you want to go from one city to another then you can use the fast train. That will cost something like $10 to $20 from Samarkand to/from Tashkent. I traveled on that train from Samarkand to Tashkent. In the city, you can use local buses or taxis. Buses will cost as little as $0.10 cents per ride. In Tashkent, I only used local buses to explore the city.
Internet is very good in Uzbekistan. Unlike neighboring Tajikistan, Uzbekistan has internet with good speed. I purchased a sim card for $5 which had 1 GB of internet data which was enough for my four days stay. Internet connection worked everywhere in Uzbekistan without any issue. I was in Dushanbe, Tajikistan a few days before, and the internet really sucks in Tajikistan.
Do you want to know which is the best time to visit Sri Lanka?
Which Places to Visit in Uzbekistan?
Travelers normally go to Tashkent, Samarkand, and Bukhara. Samarkand is a very beautiful and historically rich city. Bukhara is also a historical city with rich culture. The people of Uzbekistan are very friendly and hospitable. You can explore these three cities easily by taking train rides which are available every day. I only visited Samarkand and Tashkent due to the hot weather. But you can visit all of the three. I would strongly advise you to not visit in June/July/August because it's too hot there. The rest of the months should be ok.
You can't miss the historical Madrassas in Samarkand and the museums which are spectacular in look and important in history. The Amir Timur Museum is another place in Tashkent not to be missed. This guy was the founder of the Mughal Empire in the Sub-continent.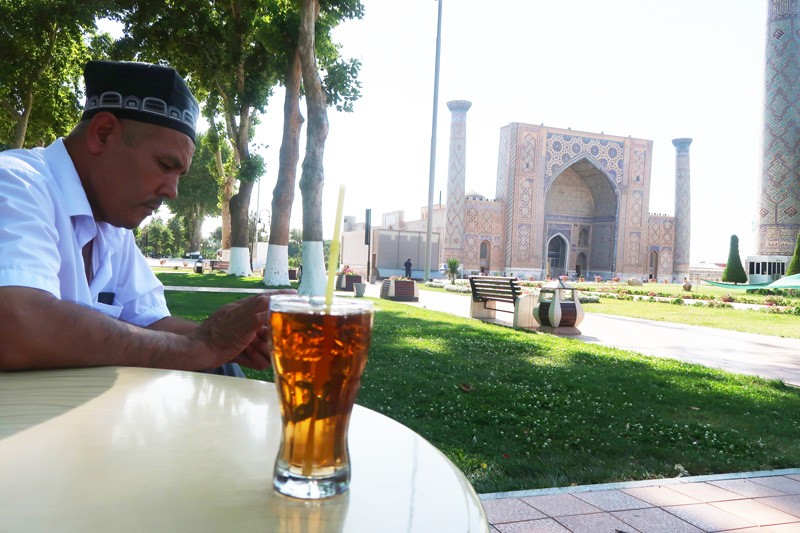 How Expensive is Uzbekistan?
Honestly speaking, I found it to be one of the cheapest places on earth. Their currency is very weak something like $1 = 8000 local SOM. I usually had a very good meal for as little as $1 USD or a maximum of $2. I explored the city by spending a few cents using the local bus service. In total, I spent around $15 per day including the hostel.
If you are staying in Hotel then it would be like $50 a day because hotels are expensive in Uzbekistan. I stayed in Hostels both in Samarkand and Tashkent. Local food is very delicious and I would recommend tasting it. They have very traditional stuff in food. The people of Uzbekistan are very welcoming. But speaks very little English.
How to do Uzbekistan in Silk Road Trip?
If you are thinking of a complete Silk Road or (Central Asian) trip then it will be easy for you to cover all of these countries i.e Tajikistan, Kazakhstan, Turkmenistan, Kyrgyzstan, and Uzbekistan. You can easily go from one country to another by taking a shared Taxi as I did from Tajikistan to Uzbekistan. It costs very bucks for the shared taxi from one country to another and I did this many times. At the border, you will see boys exchanging currency on the spot. It was really a great adventure to explore Central Asia by road.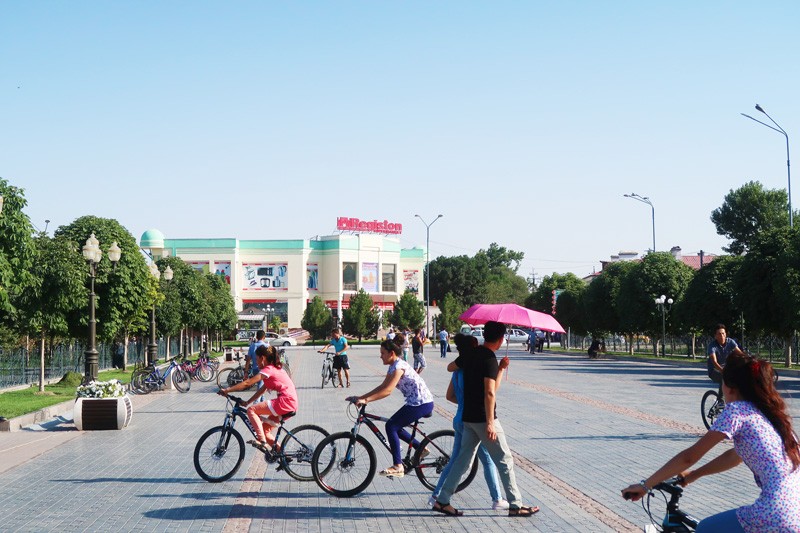 Travel Guide to Uzbekistan: Bottom Line
Uzbekistan is a budget destination with a lot of things on the table. They have a great history, culture, and food. People are welcoming and friendly and they love tourists. Then what more do you want to visit this country? any thoughts from your side are welcomed in the comment section. I hope my travel guide to Uzbekistan was helpful for you and you will recommend it to others.
Want to see more of Uzbekistan? please watch the videos below which I made during my visit.