Travel to Lusaka Zambia is not easy at all. The African continent is a whole new world to be explored. different countries have different cultures and rules.
I recently visited Lusaka, the capital of Zambia in Southern Africa. I am going to share the details of my trip to this country which was my last stop during my first African adventure.
Before arriving in Zambia, I visited Kenya and Tanzania in East Africa, and honestly speaking, I had one of the best experiences in these two countries.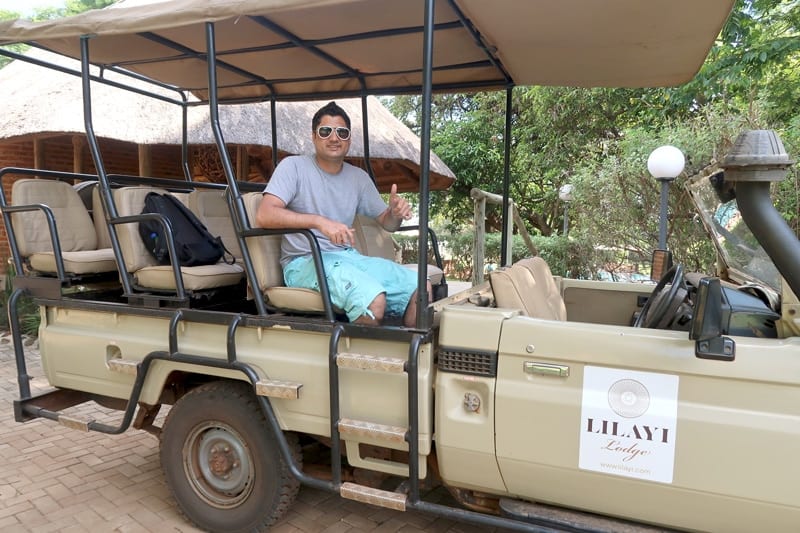 First Thing: Zambia Visa Approval
I selected Zambia because of visa approval online which I obtained many days before the tour. I applied for evisa online, and after 3 weeks, I received an email with an approval letter which stated that I would get a visa on arrival at the airport and that I should pay the $50 USD fee at the airport. You can get a visa approval letter from this website.
After Traveling to Lusaka in Zambia, the immigration experience turned into a nightmare. there were only three lady immigration officers who were dealing with the passengers.
One of them was processing western people who didn't require a visa to Zambia, while the other two females were dealing with Indians, Chinese, Pakistanis, etc who had visa approval letters.
The lady was asking unnecessary and irrelevant questions again and again and took more than an hour to clear one passenger. Which made it a true pain in the ass.
She asked me to show the hotel booking, which I presented to her, then she asked me how much per night did you book this? and what's the phone number of the hotel (which was clearly written). anyways, after a whole hassle, she finally let me in.
Flights are hell expensive in Africa
I came from Tanzania to Zambia via flight, the journey was just two hours but this air ticket cost me around $180 which was hell expensive for that short flight.
I can get a ticket in Southeast Asia for $40 for a two hours flight. so I'll recommend making an itinerary in Africa which involves more road trips than by air.
Accommodation in Lusaka
I had only two days' stay in Lusaka, and as a solo traveler, I always book a hostel when I see a private room is expensive. and this was the case in Lusaka (Zambia).
A private room was more than $50, and a hostel bed space was $10 per night. I booked a hostel near city center which is called "Lusaka Backpackers".
That was a great hostel and value for money. it was like a palace. I always use Agoda.com for booking hotels/hostels. and sometimes I use AirBNB to book private accommodation.
How Expensive is Lusaka?
A taxi ride in the city will cost you around $5 to $10 (2KM to 5KM). food will cost the same $5 to $10 depending on your choice of meal, it can be higher.
I bought a local SIM card with 1 GB of internet data which cost me $5 (but the internet didn't work). A short tour to a national park in Lusaka will cost around $50 including entry fees to that park.
What's Special in Lusaka?
There is nothing special in Lusaka, if you really like to explore Zambia then go to other parts of the country. Search on Google and find top adventurer places that can best suit your choice.
Travel to Lusaka Zambia was one of my less enjoyable experiences during my travel journey.
However, I only choose to visit Lusaka in Zambia because I was already tired and had visited many places in Kenya and Tanzania during my Africa trip.
The first impression of Lusaka was a bad impression I got at the airport. After that, when I came to the city I only found out that I can not record video in the city center.
A taxi driver strictly advised me to not record video in the city center in order to avoid arrest by the police. and lastly, it was hell expensive. Lusaka has nothing special. Please go to other places.
Also, watch the videos I made during my visit to Lusaka, Zambia