Bali is all about the waves surfing from the sandy beaches, warm culture, shopping, diverse activities, gaining spirituality in the temples, and satisfying your taste buds at some ah-mazing restaurants, or having a coconut at the beach or parting all night long!
There is not any place in the world other than Bali, giving you many choices of literally everything. Bali has something special; a unique vibe and authenticity, hence inspiring travelers, seekers, artists, and entrepreneurs to visit this beautiful island. And not to forget the hospitality, openness, and welcoming nature of the people residing there. This small island allows travelers to enjoy and afford its beauty irrespective of the budget.
Working on the formula of 'Be yourself,' you are allowed to do whatever you want and explore. This is a real place with authentic people. Once you visit Bali, you will get lost in things as it has a variety to offer.
While there is no denying in calling it a perfect place, deciding where to stay in Bali can be overwhelming as it can make or break your trip. Hence picking the right spot and hotel is essential. And the best thing is; Bali can accommodate you according to your accommodation needs, and this small-sized island has an incredible range of hotels, restaurants, villas, and guest houses.
Best Places to Stay in Bali
It is the question you might ask. That's why we are here to help you. This ultimate guide is packed with all the beautiful places you need to visit, so it does not matter your travel style or interests; you will know the best places to stay in Bali, Indonesia, and get the experience of a lifetime. Whether you are going to visit this place for the first time or have visited it before, our comprehensive guide will help you choose the best location according to your interest and lifestyle.
Before starting, we have something great to tell you; the hotels' budget is not too high, so everyone can easily afford them. Bali is heaven for all types of travelers when it comes to budget.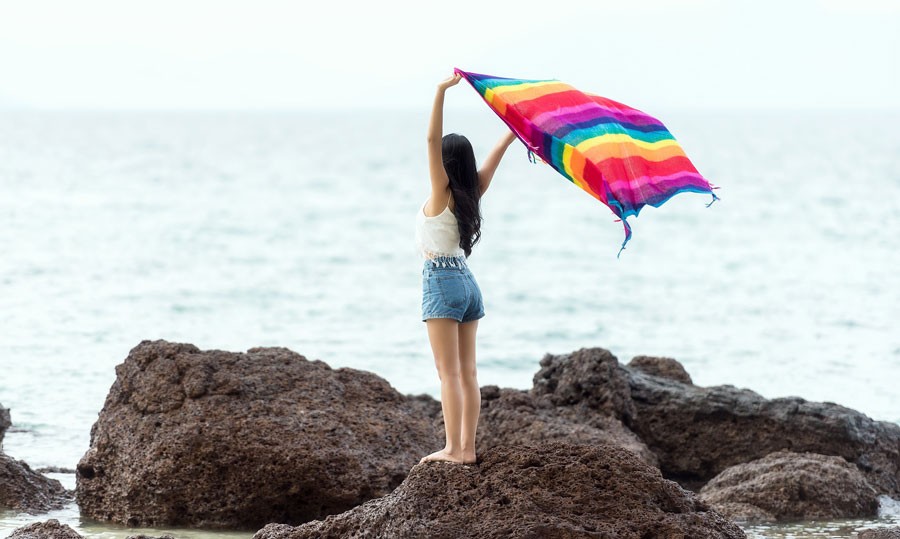 Where to Stay in Bali, Indonesia?
The real question is where to stay in Bali? I will cover this question in detail as I have stayed at different places in Bali, and I know each of them has different tastes for various people. Before packing your bags, make sure to take essential travel accessories for your long flight to Bali.
Kuta/Legian- The Best Place for Partying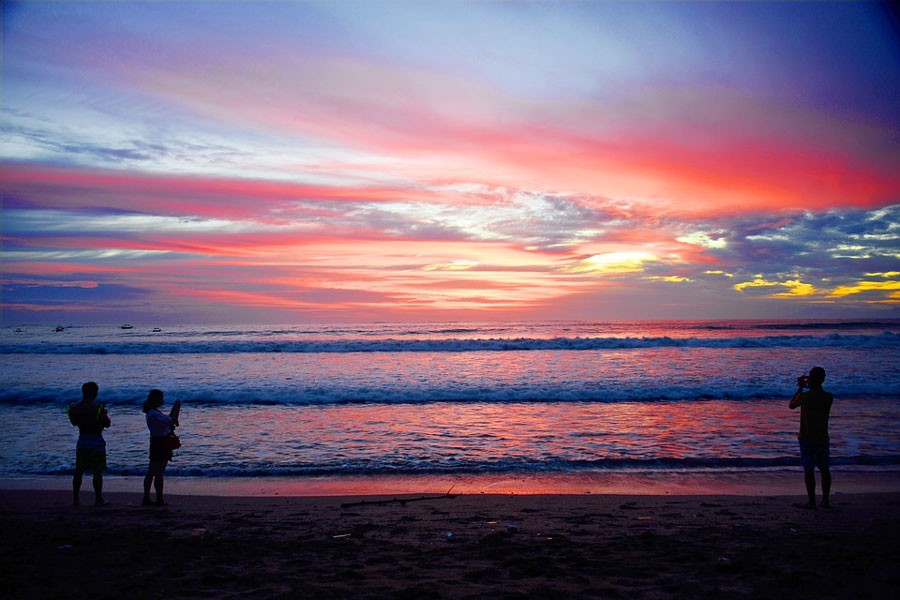 Despite this area being farthest from the Bali airport, Kuta/Legian is by far the most developed area and attracts an influx of tourists. The place was once a rustic village became a hub of tourism and surfing, which started decades ago.
Now, Kuta is home to endless accommodation and dining. Many families and young people choose to live in this place as they prefer to be near to shopping malls, beaches, and restaurants. You can allow your inner animal to run wild with the endless entertainment options it offers to its tourists. Consider spending your time on a long white beach and seeing the waves surfing on it. Isn't it Ah-mazing?
The frantic Kuta and Legian are the hub of attraction due to a lot of activities centered around shopping and nightlife. It is packed with new shopping malls, cheap cafes, and the number (we have lost count) of T-shirt vendors.
Moreover, here is where you will find an increased number of clubs, such as the Sky Bar. If you are someone who is interested in seeing the nightlife of Bali, this place is the best option for you.
Best Hotels to Stay in Kuta (Beach)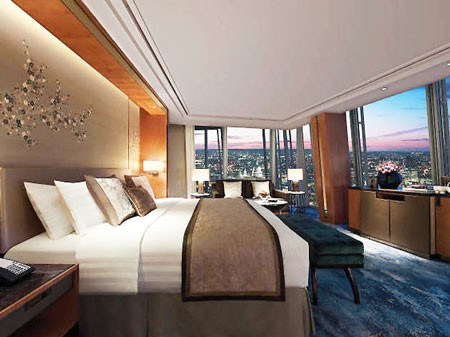 Kuta has some of the best hotels where you can stay and enjoy your trip within a budget.
Stay in the heart of Kuta and book this hotel as it is an ideal location for nightlife and entertainment. The décor of this hotel gives the feel of rock n roll culture. Here a minibar is provided, and you can also enjoy the tea or coffee services per your requirement. The famous Kuta beach is at a distance of 100m from this hotel for water lovers to surf or swim. Those who want to look at the sandy beaches can go there and play volleyball. Their choice!
Drive for ten minutes if you want to reach Ngurah Rai International Airport.
This resort has many options for entertainment and dining nearby. Walk for 12 minutes from the beach, and you will reach this amazing hotel where you can get possibly everything. From an à la carte restaurant to a business lounge and a swimming pool, this resort has everything to offer.
This boutique-style restaurant features antique furnishings and tropical gardens. It is a 5-minute walk away from Kuta beach, and it offers two restaurants, two pools, and a traditional spa. And if you are looking for some entertainment or want to go on a shopping spree, Legian Street is a ten-minute walk away so you can treat yourself with unique and dynamic options.
The rooms in this resort have private balconies and club lounge access. Moreover, you can enjoy cocktails at the veranda while looking at the beautiful sunset over Legian Beach.
Seminyak & Kerobokan
Bali welcomes you to the most stylish, refined, and upscale area. This is one of the most serene, luxurious, and coolest places to stay. Though the Kuta region is at a short distance from here, there is a significant difference between the two in terms of safety and uniqueness. This is your go-to place if you want to live close to the heart of things in a sophisticated space.
Seminyak & Kerobokan has a chic Balinese vibe. You can shop your heart out without hurting your cash. Also, there are clubs and indoor play areas for kids hence making it the right place for families to enjoy. It is famous for its classy dining options, world-class yet affordable restaurants, clubs, clean beachside bars, and edgy boutique shops that connect with the main street.
Rest on the multi-colored bean bags beside the Double Six beach and enjoy your sunset drink. And if you want to meet celebrity DJs from all over the world, head towards the trendy Potato Head beach clubs and enjoy the flow.
Hotels in Seminyak & Kerobokan
The hotels and villas in this area are tucked away from the city hence offering calmness and peace of mind. You can stay here for both the long and short term, and the staff is there to help you that will clean, cook, and look after you if you need anything.
This hotel is more like a luxury hotel; that's why living here will give you a 5-star experience while not emptying your pocket. The elegant rooms of this hotel have all the necessities you expect in a luxurious and stylish hotel. Moreover, the rooms have flat-screen TVs and free Wi-Fi.
You can avail yourself of many dining options and have a unique shopping experience, all within a short walk from this hotel. It's all happening like daydreaming.
With an infusion of curated rooms and suites, this resort is a perfect depiction of Balinese aesthetics. Greenery surrounds the sunset lounge where you can daily enjoy your complimentary afternoon tea. Or pamper yourself by having a spa treatment from this resort. This stylish beachfront resort accommodates all the needs of savvy travelers.
Canggu Bali Indonesia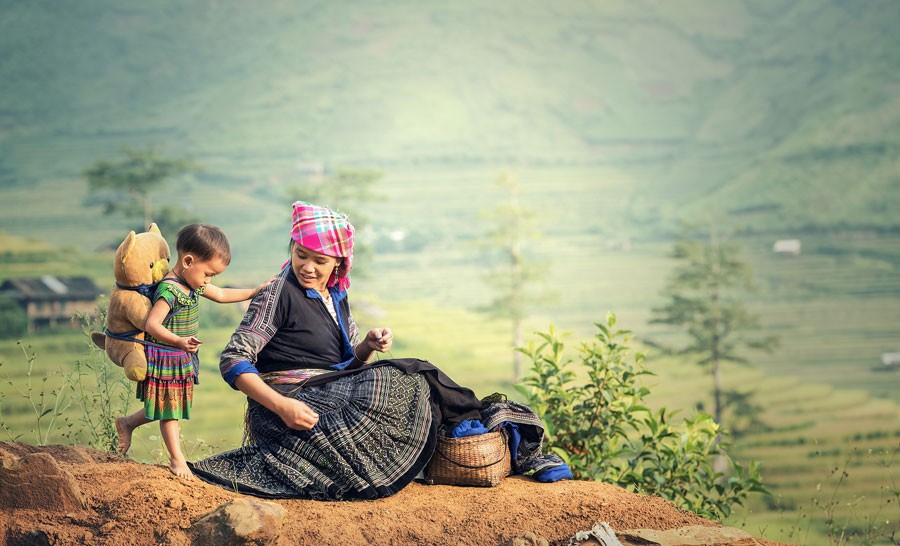 If you want to stay in the hippest place, Canggu must be your choice. Located to the north of Seminyak, this small yet trendy town is usually calmer than its neighbors. We ensure that you will love this place as it has infinite options and is one of the cheapest places for those looking for some budget digs. The dormitory, budget hotels, and surf camps are located along the beach.
This sensational beach town has a chilled-out surfer vibe, and you are going to find coffee shops and Acai bowls here. You will get to see a mix of culture and spiritualism as rice terraces and temples are in abundance. It gives the visitors a more laid-back vibe, and you can get going with a lot of cafes and restaurants, which are located on the main street like Nelayan and Batu Mejan. Most of the local food street stalls are usually pop-up in between local housing in the aisle way. Cute and fashionable stuff and skating merchandise are also spotted here, and you can shop your heart out.
Dance at weekly parties at Deus or Old Man's Bar while enjoying the cocktail of your choice or meditating at any yoga studio. What else one needs, eh?
Hotels to Stay in Canggu
Canggu has fully serviced and well-furnished villas offering a private pool and facilities so extravagant which you can't afford to miss. These villas come with an exotic view of rice fields, beautiful gardens with frangipani trees, and beaches. You can also find a few hotels or apartments in the local housing area.
It is a perfect place if you are thinking of staying in Canggu. Located 700m away from Berawa Beach, this place might be your go-to place as it provides all the options necessary for a stay. You can cherish the amazing views of the fields while staying at this hotel. It also offers a rooftop pool for swim lovers.
Moreover, you will get all the facilities which a room should have; fully-working AC, a satellite TV, a private bathroom, and a comfortable bed which will take your tiredness away. This hotel provides services such as airport pickup and vehicle rental.
Aston Beach Resort is one of the finest accommodations in Canggu, Bali. This 4-star hotel is located at the beachfront and offers spectacular views of the sea. You can listen to the birds chirping in their melodious voice from the balcony of your room and can soothe your eyes with the incredible view of the sunset from the rooftop pool.
Great for families, this villa has convenient access to Berawa Beach. A beautiful blend of handmade crafts and traditional Javanese wood make this villa a luxurious place to live in, keeping in mind the affordability. This villa provides great accommodation under coconut trees and features a restaurant where you can enjoy Indonesian cuisine and an outdoor pool.
Visitors can stroll on the Finns Beach Club or view the sunset in the Tanah lot. Moreover, Echo Beach is a 10-minute drive from this villa, and rental services are available to those who want to explore this town's natural beauty.
Sanur Bali Indonesia
Want to live a balanced lifestyle while being on vacation? Sanur is here to the rescue. This is one of the oldest tourist regions and the first area which was developed for tourism. The visitors here will feel a calm and quiet vibe, as this place is run following the traditions of Bali. It is infused with a blend of modern development and a relaxed atmosphere while attracting families to stay in this place. Balinese culture is stuffed here, and you will not see a single day passing without any ceremony on the beach or through the streets.
Its focus is to provide tranquility, inner peace, and relaxation to those who want to live away from the hustle and bustle of the city. And for early risers, Sanur is an ideal place as they can search for a stellar sunrise.
For those who come to Sanur to enjoy vacations, they can take a stroll on the 5km long white sand beach, which is one of a kind on this island. For those who love to take souvenirs for their loved ones, this place has all they want. It offers a diverse variety of shops that sell crafts and the specialties of Balinese cultures, such as Batik.
If you go with your family and kids, it serves as an ideal place as the beach here has small waves perfectly suited for kids compared to other places. Water activities such as Kayaking, SUP, and kitesurfing are also common here.
We have something very thrilling, exciting, and challenging for adventure lovers; Sanur offers Serangan Shark Project-where you can swim with the sharks or get an underwater life taste with Bali Sea Walker.
Hotels/Villas in Sanur
Sanur is an excellent place to find a mid-range and affordable yet stylish hotel or a house villa if anyone wants to stay for a long time. You can get to the beachfront hotel easily, which also allows all types of water sports.
Give a treat to your eyes with the view of Sanur white sand beach by booking this hotel. Besakih Beach Hotel offers a private pool and a beautiful view of the ocean from your room as it is located along the shores of Sanur Beach.
Moreover, it also offers a massage service, a private beach, and a restaurant, from where you can enjoy fresh seafood, Western and European cuisine. Sanur Art Market is at a distance of five minutes from here, and if you want to reach Denpasar town, you will be there in only 10 minutes of driving.
Offering a garden and a swimming pool, this villa is located in Sanur, a 7-minute walk from Batu Jimbar Café. It has a sun terrace, a garden, and a shared lounge, and Sanur Beach is 100m from this area. You can choose breakfast options from Continental and à la carte.
Kalapa Boutique Resort & Yoga, Canggu
This boutique hotel offers spacious villas and gives the traditional rustic style vibe. For nature lovers, it's an ideal place to be close to the beach, and it is only at a distance of 9 minutes. The visitors staying at this resort can get a special massage area and take daily yoga sessions to keep themselves healthy and calm. These yoga sessions are free, so anyone can utilize them.
Where to Stay in Bali; for Couples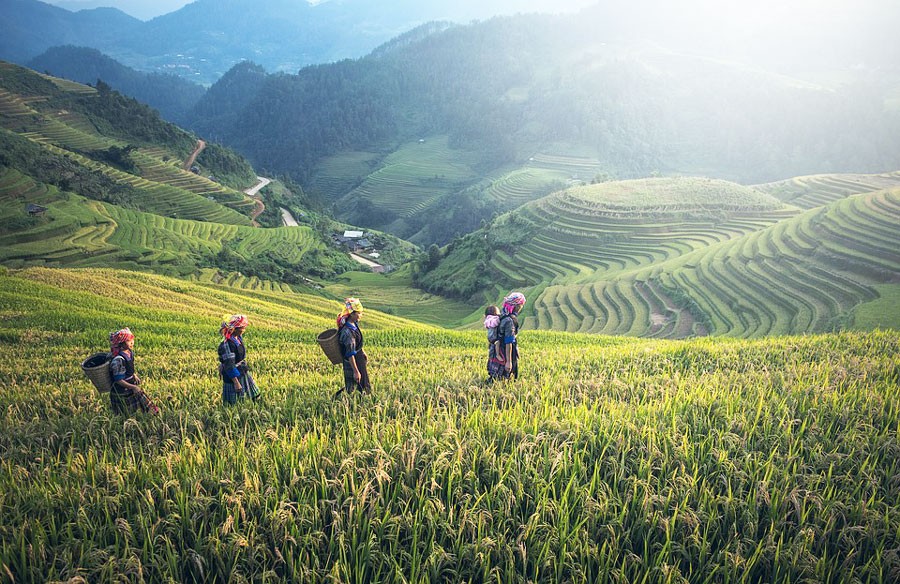 Bali is the place that trumps the best places for couples to stay in. Balinese lifestyle is so diverse that it leaves a long-lasting impact on those who visit there. The beautiful Bali beaches are where love stories flourish, and if you are newly-wed or thinking to invigorate the love-Bali will be your perfect choice.
This amazing island is relaxing, fun, adventurous, beautiful, and exotic at the same time while providing everything you could want. You can spend a luxurious trip without emptying your pocket because Yes! It's affordable.
But,
With so much to do and so many places to choose from, one might get confused. A couple who is deciding to visit Bali, the diverse and unique options, might leave them wondering.
If you are unable to decide the best places for couples in Bali, you are on the right page.
You can go on an adventurous dive with manta rays, or you can just relax while having the beachfront view, or maybe you want to stroll while sightseeing and soaking in the diverse and enchanting Bali culture or you might want to relax in the resort enjoying the serenity and having peace of mind.
Keep on reading as we have hand-picked some of the best romantic and favorite places for couples to stay in Bali.
Ubud Bali
Want to get a romantic getaway? Travel to Ubud and make yourself in for a treat.
Lush jungles, calmness and beautiful waterfalls, a cool and pleasant climate, and vibrant art scenes; Ubud offers everything unlike the rest of the world. While some couples prefer an extravagant vacation, some couples keep it simple, Ubud is of the latter kind.
This place constantly sings serenity. Here you will not find chaos and noise of manmade bikes, but instead, you will wake up by listening to the birds chirping and singing sweet songs. Tucked between rice paddles and jungles, this place has captivating sites for your Bali trip/honeymoon.
You can enjoy Tegenungan Waterfall as Ubud is known for waterfalls, and you can always take a day trip to this waterfall, which is a short ride from Ubud. Here you will explore not only waterfalls but markets also (Well, who don't want to purchase things?). Pack your swimmers and swim beneath the waterfall while exploring the beauty of the surrounding jungle.
Experience the most incredible sights of this place by doing a full-day tour with your loved one. The beautiful temples, monkey forest, scenic views, and the vast breathtaking rice fields will seem more enchanting with your significant other. And if you want to enjoy it more, both of you can go hiking, rafting or mountain biking, nearby.
Best Hotels/Resorts in Ubud
We have made sure that the best hotels or resorts picked are not far from the place, keeping the relaxation and romance factor into account.
This is a luxury resort located not far away from Ubud. It boasts a large infinity pool and is surrounded by a green jungle that gives a vibe of tranquility and serenity. The sun terrace here provides one of the best views as you watch the sunset with your partner.
Moreover, you are allowed to rent the whole villa for yourself other than a single room. Room service is always there whenever you need anything. Also, it offers a variety of delicious food, and you can choose from vegetarian or non-veg dishes.
High relaxation and wellness factors are what this resort is famous for, but is a bit far away from the beach and is an ideal place for those whose top priority is not the beach. The airport is 26km away from here, and the resort offers a free shuttle service. Amidst the greenery and beautiful views along with many markets and restaurants at a distance of some minutes, this luxurious resort provides everything.
For those honeymoon go-getters, this 5-star resort and spa is an infusion of villas, private rooms, and luxury rooms. There is a hidden river valley and peaceful tropical landscapes. The couples can explore rice terraces, or relax by getting a spa treatment.
Ubud market is less than 2 km from here, and if you want to reach the Elephant cave, it is only at a 17-minute walk.
Four Seasons Resort Bali at Sayan
Amidst tropical valleys, Four Seasons Resort Bali at Sayan provides private suites and villas featuring a private terrace with greenery. It has an outdoor pool and a gym. The couple here can pamper themselves with the spa treatment that this resort offers.
A library is also there for the guests so they can read whenever they want. Moreover, the resort also arranges sightseeing, cycling, or hiking trips. This place specializes in Indonesian cuisine. You can also opt for in-room dining if you want to.
Uluwatu Bali, Indonesia
This incredible spot is the perfect and best place for couples and is located on the Bukit Peninsula. Couples get the opportunity to explore temples, play water sports, and watch the sun slipping away behind the horizon. Unwind and relax on the best beaches or surf the waves! The mountains here give a spectacular view with lush greenery all around hence allowing you to enjoy the surroundings wherever you go.
Uluwatu is undoubtedly the best area and packed with luxurious beaches and culture, which makes it a great place for couples. You can visit the famous temple Pura Luhur on the cliffside. Take yourself on a romantic tour to some of the best beaches before reaching the temple and watch the sun hiding behind the ocean. If you want to see the traditional and cultural Kecak fire dance performance, then you are at the right spot as the local inhabitants perform a live dance there, which is adventurous, entertaining, and thrilling at the same time. Head over to Jimbaran Bay with your partner for a delicious dinner.
The sands on the beaches of Uluwatu are soft, thus inviting you to relax under the never-ending and beautiful blue sky. Be the guest of the most magnificent beaches where the waves ride in, giving the most epic view.
Handmade Balinese lace is the specialty of this land, and you will find several charming shops selling these superb souvenirs. Also, there are wide-ranging touristy boutiques that sell Indonesian crafts. Those who want to escape the humdrum of life can take shelter and fill themselves with the rural beach culture.
Resorts/Hotels in Uluwatu
An excellent haven secluded on the southern coast; this resort has jagged natural beauty. It is tucked away from the hustle and bustle of the city so that the couples can explore and capture happy experiences. This resort has well-prepared suites that welcome couples with all the special touches.
For those who want extravagancy while being on a budget, this resort provides the same. It has various amenities including private pool villas, Anantara Spa, infinity swimming pool, and splash pool. Pamper yourself with the relaxing spa treatment, or carry yourself to the gym for some fitness or swim in the pool while viewing the natural beauty all around, with your loved one.
Step ahead to explore the golf course or have a beach walk at the Padang or Bingin beach.
Located right on the hillside, this villa serves as the best for couples looking for luxury while having a minimalist approach. It overlooks some of the best Bali beaches and has made a conscious effort for the preservation of the surrounding environment. This villa boasts a lounge bar and a restaurant of contemporary style with a panoramic view of oceans.
Similarly, it also offers honeymoon villas and comfortable pent rooms for those seeking privacy. You will have everything you might need in this iconic spot. The beautifully created artisan gift shop at this villa allows you to shop freely.
Amidst greenish and landscaped gardens, Noah's villa offers a private stay. This place is bright and spacious and all decorated in white tones to give a sense of calmness. It is uniquely designed in the shape of an arc hence named the Noah Villa, and features a private pool. Get your indoor plunge pool, and enjoy precious moments with your sweetheart.
Some of the attractions nearby include are the Consulate of Italy and the Consulate of Denmark. The Benoa Square shopping center is a 15-minute drive away. Unwind the pampering session in this villa after a day of fun-filled activities or enjoy the fresh seafood at Jimbaran Bay; completely your choice.
Nusa Dua Bail, Indonesia
For couples who are seeking a place brimming with lavish luxuries, Nusa Dua is for them. World-class golf clubs, incredible views, spa resorts, and pristine beaches add a touch of sparkle and style to this place.
Close to Nusa Dua, you will see spectacular Temples and the towering Bukit Peninsula cliffs. Get along with the Geger beach with your spouse for a breathtaking experience where white sands are stretched; the coconut palms are hanging, and the deep blue ocean is spreading tranquility everywhere.
For couples who want to catch a glimpse of what real Bali looks like; this place is a must-visit for them. From coral beds for snorkeling and warm and clear water for swimming to cool breezes in the humid afternoons and watersports, you will experience everything.
The five-star attitude of this place makes it less famous for its nightlife. It's more famed for sipping cocktails in tropical gardens while relaxing at the beachside bars or watching the sunset, or soaking in the calmness. Dining here is, most of the time, limited to resorts and hotel complexes. And if you want a nightlife experience; you will find diverse high-class restaurants that are packed with entertainment and theme nights, and they also offer live music.
And how can we forget shoppers? Nusa Dua is a treat for shopping freaks as it has an international shopping complex and includes all of Bali's local brands. This complex is outside the town, thus providing a calmer and worthwhile shopping experience compared to other market scenes. The couples find it very convenient as they don't have to deal with learning to haggle.
Hotels/Resorts in Nusa Dua
For those who want a lavish escape, the hotels and resorts at Nusa Dua provide them all.
Enjoy the hipster and minimalistic routine and experience the love in the air at The Bale. It gives the most luxurious amenities and is secluded from the city. The couples here get to live like Kings and Queens.
A polished limestone and cascading waterfall will leave you spellbound. This resort offers a chic spa and a restaurant where you can get to eat all of the traditional and contemporary Bali cuisines. Each villa here as a private infinity pool and plush day beds. Moreover, a well-equipped fitness center is also available.
Kayumanis Nusa Dua Private Villa and Spa
This exclusively designed resort is for couples who want to sail the boat of love. It is well-positioned in gardens and has a luring setting hence offering ultimate sophistication. It is a private villa tucked on a stretch of sand and is cherished by couples and solo visitors alike.
With unique themes all over, this villa has a small kitchenette and a minibar. The couples can privately tour at the rice paddles or cycle at the resort. It also offers leisure picnics at Buahan Village and serves a free beachside breakfast regularly.
Make the most of your trip while enjoying the scenic views of Bali which, we are sure you can't afford to miss. Bali is a mix of culture and traditions, along with luxury and affordability. It is a paradise with powdery white sands and is compact, so everyone can get along with this place conveniently and easily.
Enjoy your journey, and make memories to cherish forever. Are you interested in reading more about my travel blog? Here are a few exciting travel stories that I recently wrote.