Edgy hotels, new landmarks, fantastic architecture, tons of historical sites, world-class museums, exquisite gardens, and a unique shopping experience — London surely knows how to capture every traveler and make them fall in love with its splendor.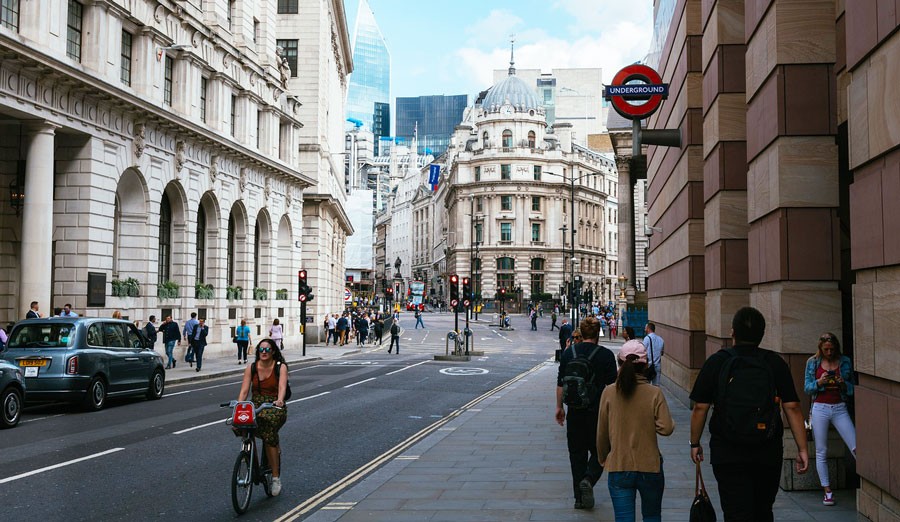 Having a population of about 9 million, London is the central city of Europe, attracting millions of tourists of all ages from around the globe. This city calls and welcomes all explorers, country bumpkins, and nightlife freaks. It doesn't matter if you are in for a weekend trip or summer break; it has everything you need. There is always something to do and see in London, and we know you can't wait to get in on the action.
But, the problem is to find the best neighborhood in London where one can stay without having to worry about safety and inconvenience. Don't worry, we have got you covered.
Where to Stay in London?
How to pick a perfect spot, and what are the best places to stay when you visit London?
These are some of the questions that might arise in your mind.
Well, that depends on several things (especially on your interest and budget), and each place has its charm. Sit back and relax as we will guide you with the best places to stay to make your trip perfect.
The City of London
Known as the Center of London and called "The Square Mile," this place is best for those who are history lovers and want to stay in a serene location. The crumbling wall on Tower Hill can be seen as evidence of the Romans, and this area is now a financial district. For first-time visitors, sticking to Central London will make it easy for them to know transport links while making them move around the city quickly and effortlessly.
It is significant not only because of the historical monument but also is the best place for shopping freaks and food lovers. Market like Whitecross Street is full of international food vendors where you can enjoy any food you want. Moreover, the Sunday Upmarket and Leather Lane offer everyone a traditional mix of everything from handmade crafts, and tropical flowers to leather and clothing.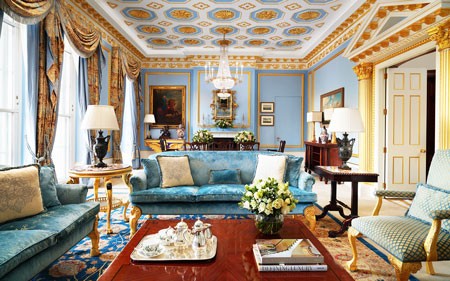 Here are some of the best hotels which might be helpful for those who want to enjoy a luxury living in the center of London city.
With its prime location in the heart of the city, Citadines Barbican is an ideal hotel for a stay in London with exquisite sights. This hotel is affordable and comfortable for those who want to stay in the city and enjoy unique experiences.
Grab something to eat on the run or stop to sip in your favorite coffee at Tinseltown and Workshop Coffee from the hotel. Stroll at the Thames Path or spend a day packed with culture and art at The Tate Modern, St. Paul's Cathedral, and the London Museum. Your choice.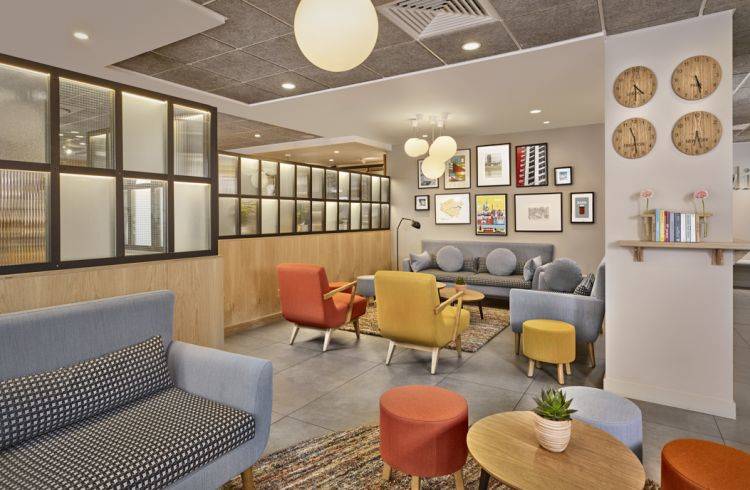 And if you want to enjoy yourself more while having fun, what can be more tempting than Upmarket gastropods. 
All these are within a short walk.
Don't forget to take essential travel accessories with you when you are going to visit London the magnificent.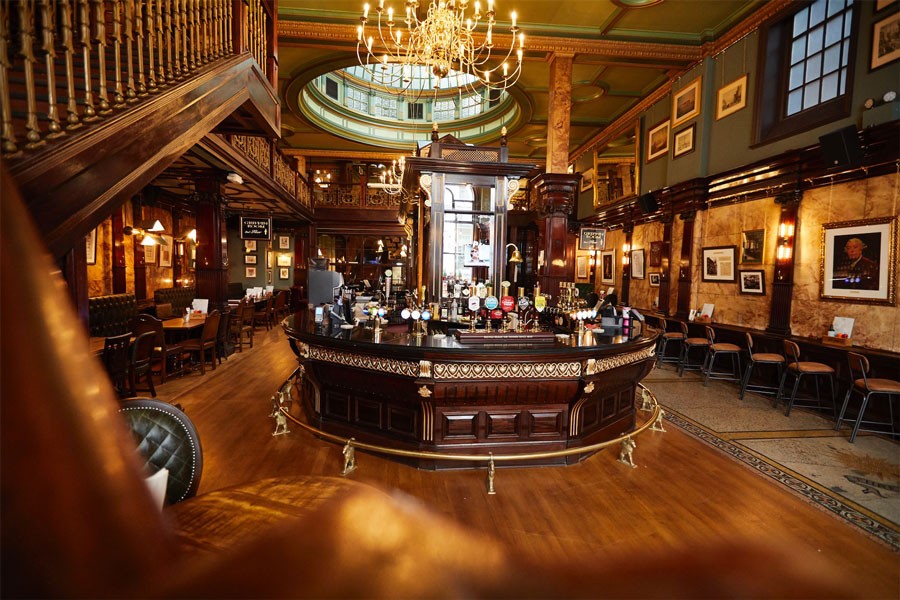 Want to cherish the beautiful location along with living a luxury style? The County Housing is all you need. This iconic hotel has 15 spacious and luxurious rooms fit for your tired self so you can rest on comfortable beds and sleep like a baby after exploring London. It is a traditional, and posh hotel featuring air-conditioned rooms and has Borough Market-to serve your culinary delights-nearby. 
Moreover, London City Airport is at a distance of 11 km from this hotel. You can visit Big Ben, the London eye and the famous Wembley Stadium. And if you are someone who wants to enjoy the beauty of nature, River Thames will give your eyes and soul a soothing effect.
Where to Stay in London First Time?
Exploring every nook and cranny of the city is essential, especially for someone who has never touched London. For all the first-time visitors, we have selected the best places, so you explore this city and make the most of it.
Covent Garden London
There is no better place than Covent Garden for the visitors wanting to visit the huge London city for the first time. London looks amazing and attractive when visiting for the first time.
This artsy and hip neighborhood is an up and coming place encompassing a plethora of attractions. Located in East London, it covers everything from history and entertainment to outdoor markets. There are plenty of tube lines running through this area so you can easily hop in and explore the attractions via public transport. Covent Garden is home for visitors on foot, filled with quirky high-end shops, famous west end theaters, bars, and restaurants.
It is famous for the night owls who love dimly lit streets with great dining, packed with clubs and bars. Other attractions include; National Gallery and Houses of Parliament. Boat along the River Thames and reach your places of interest.
Here, you would love to check out our guide about "7 Best Places to Visit in Kuala Lumpur".
Best Hotels to Stay in Covent Garden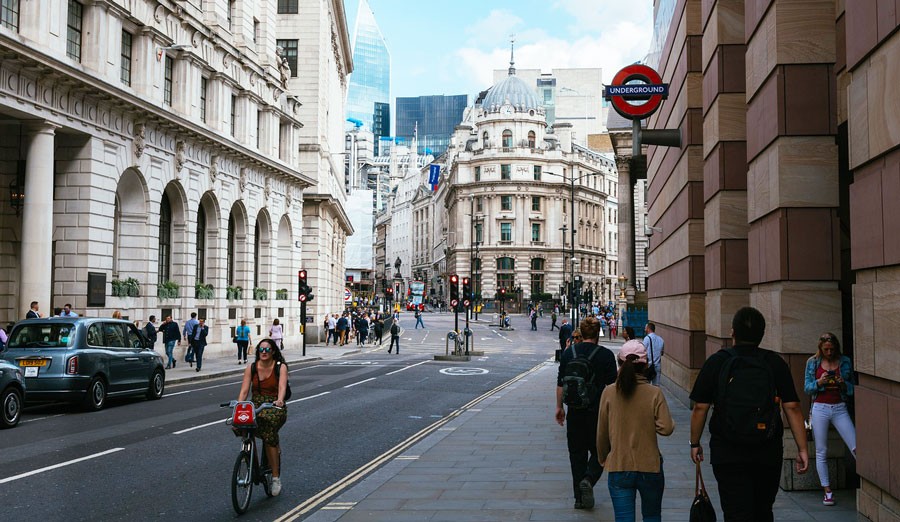 This hotel is a perfect location hence putting you in the middle of nightclubs, tourist spots, and theaters. First-time visitors who need personalized service beyond accommodation, ME offers everything and caters to your needs. If you want a luxury experience, then this hotel is for you. Here you will find a complete fitness center and valet parking for your ease. It has a great rooftop bar with the perfect ambiance.
Strand Palace is the best pick for those who want to stay in London on a reasonable budget. It has welcomed guests since 1900 and is located on the west end. Vaudeville theatre is within 700m of this hotel. Moreover, the underground station for sightseeing and Charing Cross Rail is at a 4-minute walk.
Single room options are available for solo visitors who don't mind a small, quiet space.
Named after the author Henry Fielding, this building is a 19th-century charm. The tiny rooms are equipped with TVs and claw-foot bathtubs. This hotel is a 5-minute walk away from the Convent Garden. And if you want to dip and delve into the enchanted world of dancing and singing, then be happy! As the Royal Opera House is located across from the Fielding Hotel.
Where to Stay in London With Kids
Well, we know that traveling with tots is never an easy job, especially in a hustling and huge London. But London is becoming kids friendly with many attractions aptly designed while keeping younger ones and families in mind. We understand that you will want a place near to all the sights and attractions, but at the same time, you will want a place where your kids can maneuver easily-more like a between somewhere safe and somewhere fun for the whole family.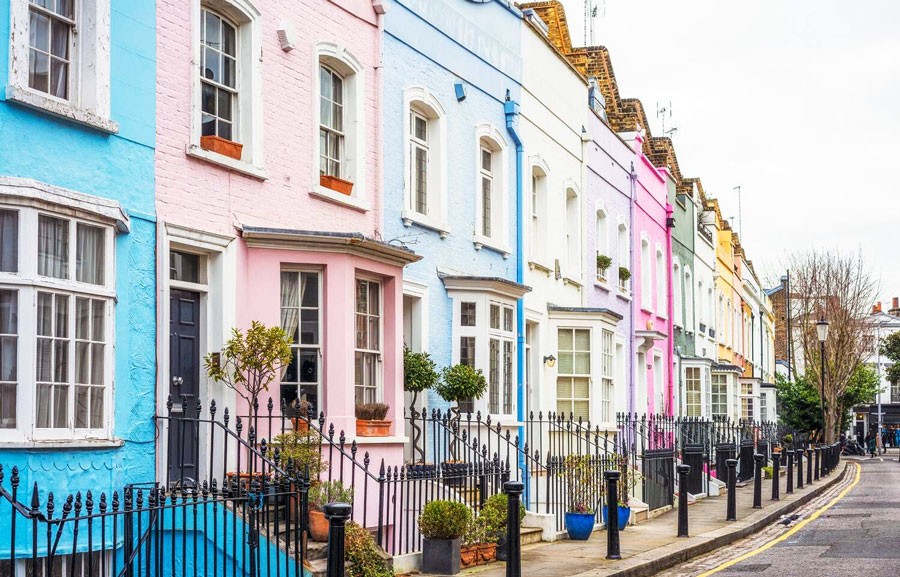 The infants or toddlers indeed have different needs than teenagers, and this experience might be unsettling, but you need not worry as we have handpicked some of the best places where you can stay in London with kids.
This perfect place is no compromise for all your family members. If you live here, you'll be nestled in the middle of all the parks, shopping centers, malls, museums, and dining in London. Yes! This is a dream place for families.
London has so much to offer even if you are visiting here with children under age 5. Within the two-mile radius of Kensington, you can enter the Diana Memorial Playground; you have the dinosaurs at the Natural History Museum and storytelling sessions all day long for free to refresh your kids. Stroll into Hyde Park for a fresh breeze of air and let your kids run around while you enjoy tea time with snacks.
And if you or your kids are animal lovers, make a trip to London Zoo and feed the ducks there. Once the children adjust to the routine, explore wildlife at Holland Park, where there is much more than one can imagine.
The Design Museum has so much to offer and numerous activities for your kids if you think creatively. You can also get creative at the Pottery Café, where you can let your kids paint something beautiful to make it a decoration piece for your home.
These places are not only for kids but also for teenagers, so they have a blast while going on a shopping spree at King's Road and High Street Kensington. They have the chance to grab the best opportunity and learn about the fashion trends at V&A or hang out in Hyde Park. The teenagers also get the chance to brush up their skills at BaySixty6.
Best Family Hotels to Stay in Kensington
Below are some affordable, stylish, and budget-friendly hotels for you to stay if you visit London with your family.
Royal Albert Hall is a ten-minute walk away from this family-friendly hotel. Located next to Kensington, Hyde Park is at a short distance allowing your kids to play games, hunt treasures, or simply buzz around.
You can book single rooms in this Victorian Style Hotel, or here is an option to book executive rooms too, which are more spacious. The rooms are eccentrically designed, keeping in mind to give your family the feeling of home, with patterned and colorful wallpapers.
This small luxury hotel has a wide-ranging room configuration. These rooms accommodate a rollaway bed (without any cost) and have inter-connected rooms, hence making it an ideal place for families to live in. Here's something promising about this hotel: the suites in this hotel have amenities and small kitchenettes, which are beneficial for families who have kids. Moreover, guests can also request toiletries and activity packs for their children, and there's also a gaming room if your children want to play.
The hotel has something more to offer; the signature Science Afternoon tea, including chocolate spaceman and cookies, served in Petri dishes, inspired by the science museum.
Are you a Budget Traveler?
With all the places listed above, you might be thinking that London is for those rich and famous leisure visitors. But wait! We have something for budget travelers too. So, don't lose hope as you can also travel to London if you are low on budget. Of course, less money should not stop you from enjoying it.
London offers a plethora of activities, budget attractions, and very cool places and hotels to stay in. Some of the hotels which aim to put hospitality in the budget are;
Point A is a family-run chain small hotel with minimalist and compact rooms. It has everything a discerning traveler would need-Smart TV, Hypnos bed, mood lighting, and an ironing room. This hotel serves continental breakfast on weekends for £9. Moreover, with a five-minute walk, you can reach the Queen of Hoxton, which is the best place for visitors who prefer and want to enjoy the nightlife. Walk only 10 minutes, and you will reach Sushi Samba or Duck and Waffle.
This hotel is an old converted court and has changed into a cell-themed building having several dorms. If you think that it is not your bag, then you need not worry as there are several private rooms in this building that are decked aesthetically. Clink78 is located near Eurostar, and a 10-minute walk away from the train station. Their onsite club and the clash bar are the popular picks.
Said that London is enormous with so many attractions and options to choose from. From luxury leisure travel places to budget-friendly hotels and places, it has everything, and we assure you that you will never run out of to-do things. Don't wait, gear up for your visit to London and cherish the holiday alone, with family or friends. Make sure to make the most out of your trip.
Meanwhile, if you are not yet tired of reading then I would suggest reading our guide about "What is the best time to visit Sri Lanka?"